The Key to Human-Centered Design is Listening to the User
Written by Admin
User experience design has already been discussed quite frequently, so we won't bore you with another definition. You know that UX design is meant to enhance the overall experience of your website or mobile app. Sometimes in the age of technology, as a designer or developer, it's easy to forget that the user may not be as experienced with digital applications. A developer may be able to breeze through your website and find all the information they need in seconds, but the average user expects a simple, straightforward experience. Your website or app should be intuitive and have an aesthetic design. UX design is the first impression you leave on your users. Human-centered design is how you can make sure it's a good one.
"Human-centered design is premised on empathy, on the idea that the people you're designing for are your roadmap to innovative solutions." -Emi Kolawole
The Key To Human-Centered Design
Human-centered design is exactly what it sounds like. Your work should reflect the wants and needs of the people who will be using your product. Try to think of all the reasons you might access a website. Certain websites provide information, some provide entertainment and others are strictly for e-commerce. Users are acting on different motivations when they visit different types of websites. If you focus on the factors that motivate humans to take action, you can understand their purpose for visiting your website. Once you understand what your users are looking for, you can ensure that the experience you offer is aligned with their motivations.
"Human-centered design is all about experimenting and learning by doing." – +Acumen
Consider the last face-to-face interaction you had. Was it good or bad? If it was bad, how did you feel after? Bad interactions generally tend to stand out more than good ones because they make us feel uncomfortable, upset or unfulfilled. Our digital interactions are no different. If we visit a website that does not direct us to where we want to go or what we want to do, we're not satisfied and as a result leave that site for another. It is important to remember that digital interactions are just as important as physical ones, if not more.
"When organizations base their branding, marketing and operational strategies exclusively in numbers and surveys, they don't fully understand the people they serve, which makes it difficult to succeed. The same is true for UX design." -Ivan Nunez
When you're trying to better understand your audience, be careful not to get blinded by the numbers. Sure, quantitative data obtained through various research methods can be informative, but that only helps you paint part of the picture. Those numbers will not provide you any information regarding how people feel when interacting with your website or app. As a best practice, you should perform additional research in the form of focus groups and/or interviews. Both options allow you to get verbal feedback regarding your website or mobile app and will help you move forward towards a human-centered design solution.
Focus Groups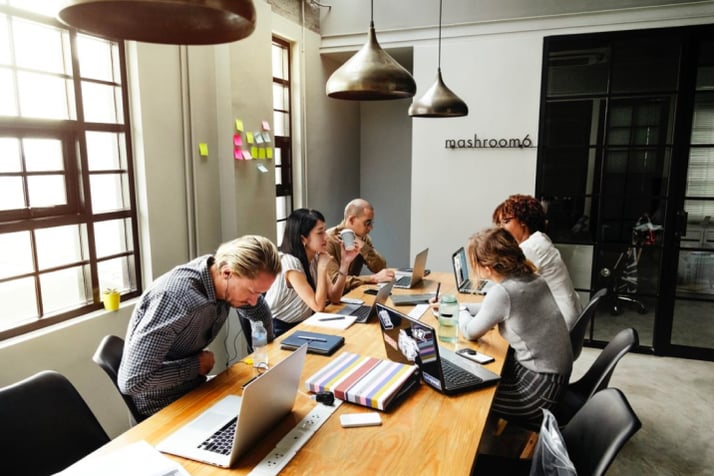 Like any type of research, focus groups require preparation. You'll need to consider everything from inviting participants to locating a site. The first and most important step in preparing for your focus group is identifying your organization's goal. Whether there's a problem you're looking to solve or information you're looking to gather, defining this from the beginning will ensure that your focus group is successful. Once you have established the objective of the focus group, you can begin brainstorming questions. These questions should be open-ended and carefully crafted to generate organic responses. Stay away from simple "yes" or "no" questions that will stop the conversation abruptly.
Here are a few example questions you can reference while preparing for your focus group:
How did you feel when using our product or service?

What do you use our website or mobile app for?

What do you like most about our product?

What problems do you see when you visit our website or mobile app?

If you could add or change anything about our website or mobile app, what would it be?
Keep in mind that the purpose of a focus group is to understand user behavior, emotions and motivations in relation to your product or service. HubSpot explains why asking a variety of questions is important to gathering data that will drive an improved user experience.
Focus groups are generally conducted with six to nine participants and are run by a moderator. The moderator's job is to run the focus group and direct the questions in a productive manner. Your moderator should aim to keep the flow of conversation moving naturally while making sure to address each question. The moderator can also probe, respectfully, for additional information if respondents are actively participating and providing valuable responses.
Interviews
Interviews are similar to focus groups, except they're at a personal level. They are generally shorter than focus groups, lasting anywhere from twenty minutes to an hour, and are conducted on an individual basis. One-on-one interviews can be useful if you are interested in receiving more in-depth responses that are free of outside influence. There are three different types of interviews: structured, unstructured and semi-structured. Semi-structured interviews are probably your best bet because they are relatively flexible. These interviews are centered around your list of research questions, but they still allow for natural conversation and tangents to elaborate on certain topics.
The beauty of focus groups and interviews is that their open-ended nature gives you unique insights that you'd never be able to gain otherwise. If you take the time to formulate strong questions and really listen to what your users have to say, you will be able to create a website or mobile app user experience that is unparalleled.
"In the last ten years, companies that use human-centered design outperform the general S&P by over 200%." -Lisa Helminiak
It's easy to talk about a human-centered design approach, but how can we know if it's truly successful? There are plenty of case studies available on this topic, but our favorite is that of Lyft. Earlier this year, the popular rideshare company set out to redesign their app. This new version was more visually appealing, improved shared rides, integrated with public transit in more cities and simplified the overall passenger experience.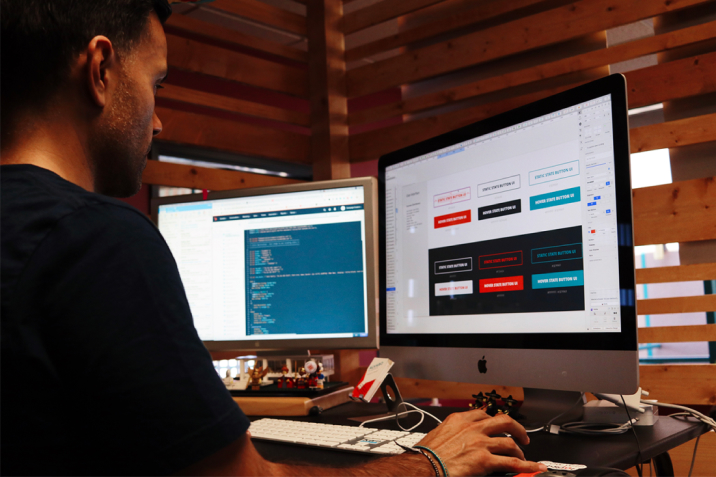 A redesign of this scale could obviously not happen overnight. Lyft is fortunate enough to have access to two different perspectives, those of both drivers and passengers. They conducted Q&A's to get feedback regarding different features and to address areas of improvement. Lyft also implemented A/B testing to compare two versions of the app to see which one performed better. By taking the time to listen to their users' feedback, Lyft was able to create a new app that exceeded expectations.
Paying attention to users and continuously searching or probing for user feedback is what enables these apps to become so great. Don't give the users what you think they want, ask them and find out exactly what they want.
In a world that is predominately reliant on technology, don't forget about the power of your users. Your users can offer you valuable feedback that may not be evident to your designers and developers. If you take the time to understand what your users expect from a website or mobile app, you will be able to create a positive overall human-centered design experience.
Thanks for reading!
If you'd like to learn more about tech and the latest trends, check out our other posts and subscribe to our blog. To inquire about any custom application design or development, please contact us.
Written by
Admin
Contact
We're ready for you! Fill out the fields below and our team will get back to you as soon as possible.