A SAN DIEGO MOBILE APP DEVELOPMENT AGENCY
Custom Mobile Application Development Since 2008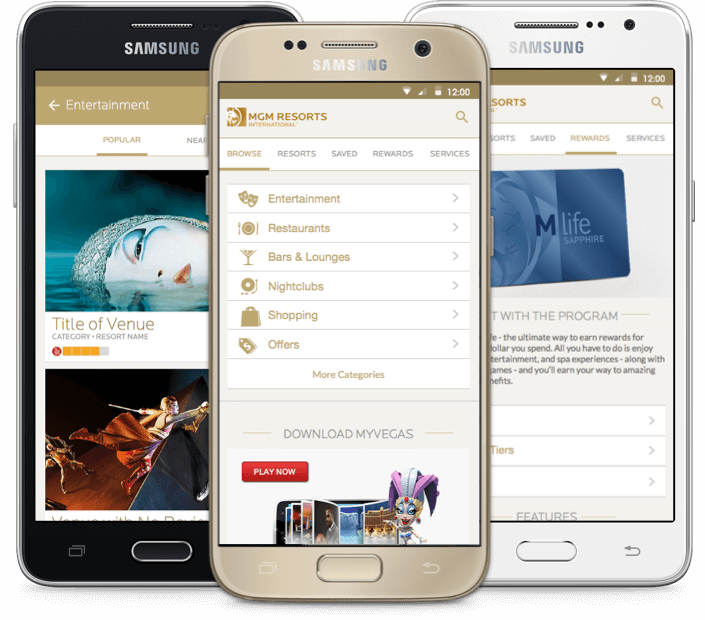 Custom mobile app development has been in our DNA since 2008. We build iOS and Android apps that drive user engagement and address IT inefficiencies for Fortune 500 companies and rapid-growth startups. As San Diego's most creative mobile app development agency, we have a simple mission - to design and build intuitive experiences that solve complex problems. As part of this commitment, our mobile app development team follows a unique agile-hybrid process that starts with user-centric design and focuses on finding innovative ways to develop mobile applications. The end result? We're able to deliver Android and iOS apps that delight users and drive ROI.
iOS Application Development Services
Our team understands the intricacies of building a user-friendly iOS app from the ground up, and possesses over 10 years of iOS app development experience. We use this experience to focus on delivering custom mobile app development that combines intuitive UI/UX design and modernized technical architectures through an agile development process. To date, we've worked on a variety of iOS projects, from hybrid to native apps, with clients across multiple industries. Seamgen designs and develops solutions that grow operational efficiency, ROI, and acquisition potential.
Custom Android App Development
Since Android made its debut in 2007, our team has been leveraging the newest technologies to deliver intuitive and memorable user experiences. From design to development, we build Android apps with trusted frameworks such as React Native, Ionic, Kotlin, and more. Our team consists of senior Android developers that will take the time to understand your business objectives and deliver a custom mobile app that is tailored to your goals. Through an intensive discovery and strategy phase, we create prioritized feature lists and identify a technical architecture that provides the necessary flexibility to scale quickly and introduce new features over time. Our custom mobile app development relies on a proven methodology that guarantees results, regardless of the size of the challenge.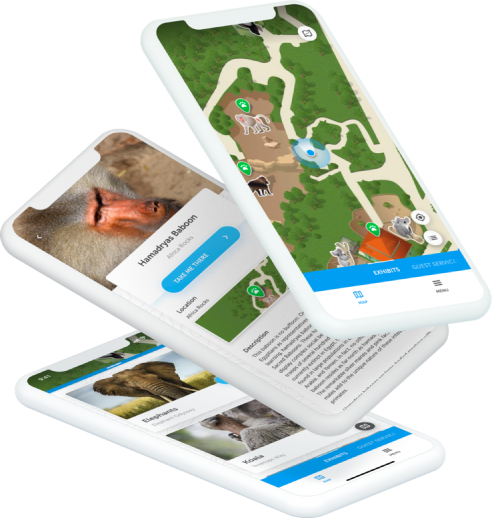 A Novel Interactive and Immersive Guest Experience
Our mobile app development team designed and developed an interactive Android and iOS app experience for the San Diego Zoo and Safari Park. By pairing sleek design aesthetics with location services, we created a one of a kind mobile application that acts as an interactive map and showcase for the animals throughout the parks. Working closely with the SD Zoo team, we were able to design and develop a digital product that captures the organization's personality while engaging users to learn more about everything the parks have to offer.
iOS AND ANDROID APP DEVELOPMENT
Dynamic Cross-Platform Functionality
Although it's common for businesses to design and develop both a native iOS and Android mobile application, a cross-platform mobile application may be the most effective for your business. Cross-platform mobile app development allows you to build one mobile app for both operating systems, leveraging a single code base. Our team of experienced developers uses cross-platform frameworks such as Swift, React Native, and Kotlin to build unique digital experiences that behave like native applications. Through our intensive discovery process, we will identify if any cross-platform solutions align with your business objectives. While cross-platform mobile app development may require you to sacrifice design and customization, we guarantee an outstanding user experience and significantly reduced development costs and time to market.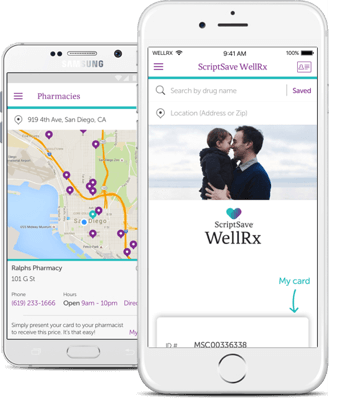 REVOLUTIONARY PHARMACY SOFTWARE APPLICATION
ScriptSave WellRx provides pharmacy benefits to the insured and under-insured with an easy to use application. The app allows users to compare medication prices in real-time to find the best deal within their region. Users can search for their medication and find the best prices, then simply show their membership card at the pharmacy. With a white label design built with Xamarin, the app can deliver a custom branded experience based on the user's preferred pharmacy. The ScriptSave WellRX prescription discount card is accepted at thousands of pharmacies across North America, saving users an average of 45% per prescription, with potential savings of up to 80%.
Agile iOS and Android App Development Methodology
Beginning with a discovery and strategy engagement, through design and development sprints, to quality assurance, performance testing and launch, our custom mobile app development team will work collaboratively with your team to build a mobile app that exceeds your expectations. We are mobile technology and UX experts who serve as your consultants throughout the duration of your custom app development project. We are industry agnostic and apply our tried-and-true methodology to every project to guarantee results. We are the leaders in custom app development in San Diego, and constantly explore ways to build unique digital products that put the user first.
Do you need a premier custom software development partner?
Let's discuss your modernization strategy and digital application goals.