A Luxurious Site for a Luxurious Card
We helped direct and develop Luxury Card's new online experience. By incorporating distinctive animations we created a one of a kind website that acted as an interactive showcase for their beautiful credit cards. Working closely with their marketing team, we were able to develop a fully responsive web site that captured the company's personality while engaging users to learn more about everything the brand has to offer.
EXPERIENCE MORE
An Elevated Brand Experience
Our team's biggest concern was implementing a rich and interactive site, while ensuring that it was beautiful and fast on any device. With intuitive navigation and clear calls-to-action, website visitors can discover the perks of being a Luxury Card member. Luxury Card members enjoy invitation-only, once-in-a-lifetime experiences. They can enjoy a look behind the scenes, sit courtside, see the dress rehearsal before opening night or learn skills from top experts in their trade.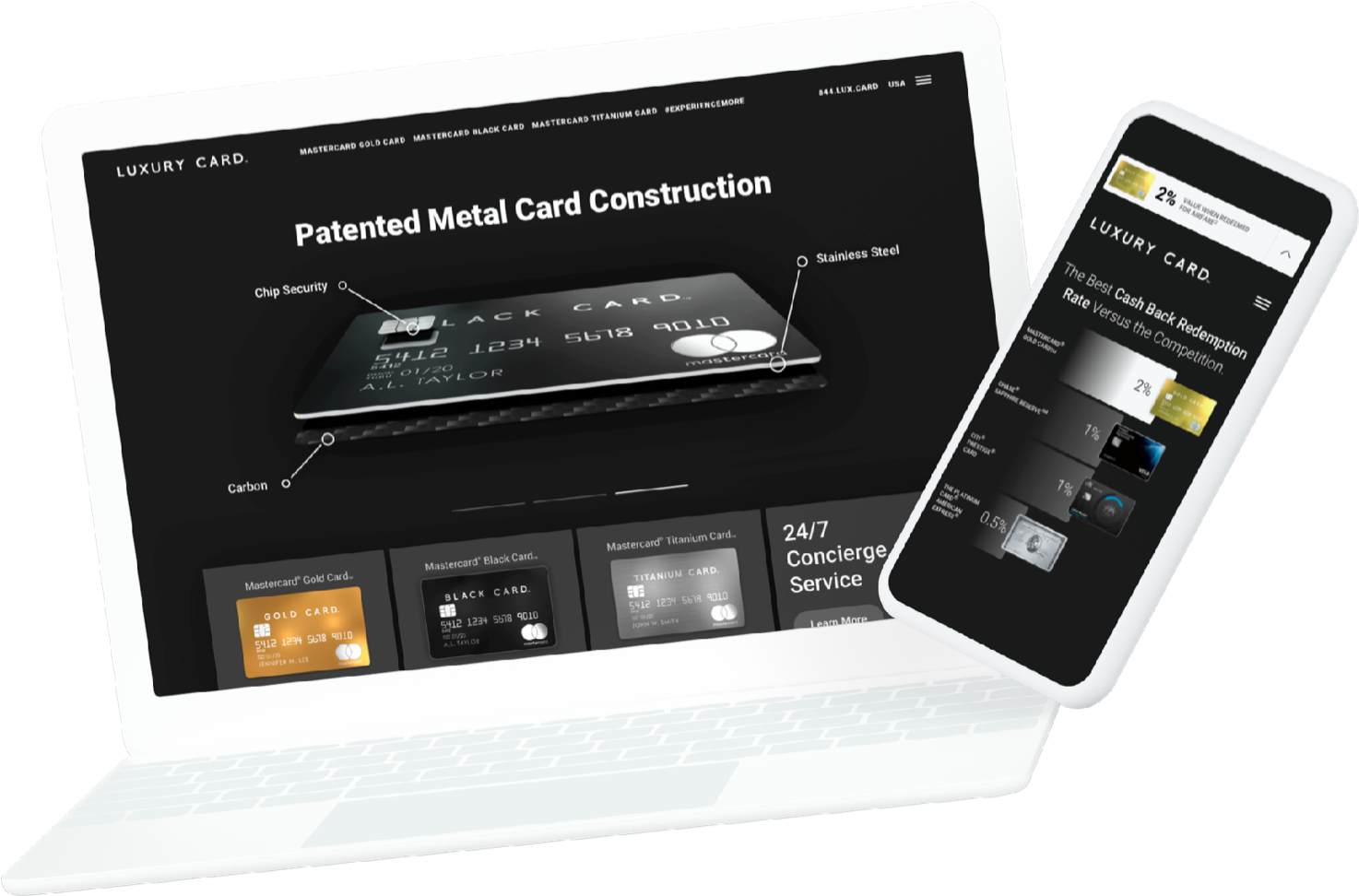 As an international brand, Luxury Card wanted its website to be uniquely designed and developed for the USA and Japan. We created the website in two different languages, English and Japanese. Our team had to develop the site with each culture in mind. Ensuring that the sophistication and elegance of the brand was communicated clearly to both audiences.
Do you need a premier custom software development partner?
Let's discuss your modernization strategy and digital application goals.