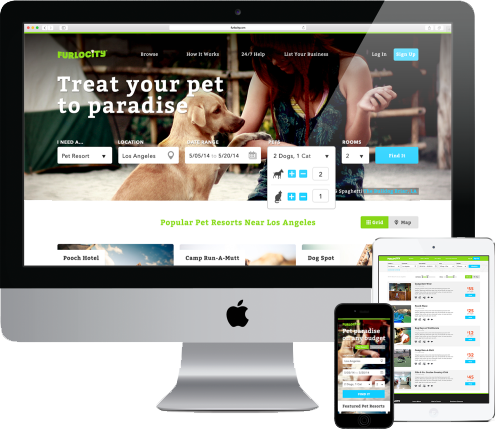 Custom web application development
Seamgen is a custom web application development company with a process that keeps us focused on the latest technologies. Our goal is to provide you with a web-based application that ensures your customers can enjoy seamless, engaging experiences. When it comes to JavaScript web development, we're ready to work with you to provide a superior app that fulfills your needs. We use modern best practice software development, using HTML5 for the framework, CSS for styling, and JavaScript for interactions.

We keep our client-side JavaScript separated from the services that support it, whether those services are written in Node.js, Java, .NET, PHP, or any other language. We use a microservice architecture that creates an Agile Development methodology and delivers updates to each service separately with zero downtime. With this strategy, we make it easy for you to deliver the best software experience to your business and its customers.

First, our team of expert app developers will meet with you to learn about your business and application goals. We will work with you to determine the best mix of technologies to deliver the features you want to your customers, using our 3-step approach that ensures designs and user stories are approved before our developers write the first line of code. Our motto is measure twice, cut once. Whether you're ready to kick off development, or just exploring the possibility of turning an idea into a reality, we're here to help with whatever questions you have.
SCALABLE BACKEND SERVICES
Web app design in San Diego
We're much more than just a web app development firm. We also specialize in building backend systems using a microservices-based architecture. These systems are deployed to the latest cloud platforms like AWS and Google Cloud. Our agile process and extensive experience provides us with unsurpassed agility, flexibility, and scalability. Additionally, we are data-driven in all that we do, and analytics play a key role in our app development plans. We're experts at configuring web analytics, as well as gathering, analyzing, and presenting the data. We can tell you what is working and what needs to be improved. We also employ database experts who know the ins and outs of SQL, NoSQL, and other big data solutions. We can build the data-driven web application solution your business needs, and help you understand how your users are interacting with it.

We employ HTML5, which supports the storage of data within the browser and helps developers to craft single page apps built on Angular, ReactJS, Vue, and other JavaScript frameworks. This results in responsive, user-friendly apps that can be leveraged across a wide range of devices. We pride ourselves in development of custom web applications that are more responsive, more interactive, and to work beautifully across all devices, including mobile.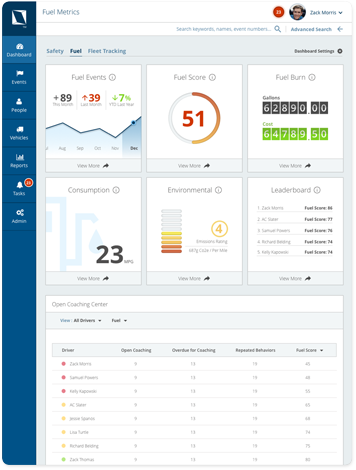 Lytx driver management system
Lytx designs, develops, and delivers video driver safety services and solutions that have already helped protect more than 2,200 clients and more than 650,000 drivers globally. Today, Lytx captures massive amounts of driver analytics data to help improve fleet safety and compliance. When Lytx needed an app to streamline its analytics efforts, Seamgen was happy to help. The Lytx web app development required us to prioritize system design, architecture, and builds based on AngularJS, .NET, and MSSQLServer. In the end, we provided Lytx with a web app that allows users to instantly analyze video from fleets. The Lytx app also empowers users to collect real-time driver data from onboard vehicle sensors and transform this information into a driver scorecard. The user interface is intuitive, helping to ensure that drivers can obtain actionable and personalized coaching insights, resulting in safer, more efficient fleets.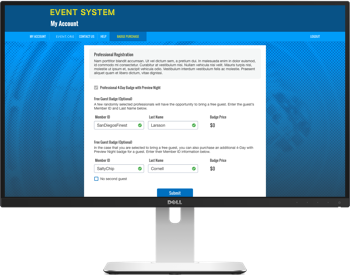 CUSTOM WEB APP DEVELOPMENT SERVICES

Member-based e-commerce
Seamgen's web application expertise stretches across multiple business segments, including e-commerce. For example, we recently helped an e-commerce retailer implement an app with Automated Testing to assess the user experience. Now, Automated Testing enables this retailer to continue to build upon their app with the confidence that key workflows continue to work as expected.
Your Go-To Web App Provider in San Diego
Custom web application development is rarely simple. The Seamgen team will work with you throughout the web app development cycle and help you define your app's key features and milestones. We will ask you questions, learn what you want to include in your "perfect" web app, and work diligently to deliver your desired results. And we won't stop there, either. We'll also help you explore innovative ways to incorporate the latest technologies into your app, ensuring you can provide your customers with experiences they'll remember.

To find out more about our custom web application development services, connect with us below.
Do you need a premier custom software development partner?
Let's discuss your modernization strategy and digital application goals.
SBA CERTIFIED
We're a SBA Certified Small Business
541511
Custom Computer
Programming Services
541512
Computer System
Design Services
541513
Computer Facilities
Management Services
541519
Other computer
related services