The Challenge
Collaborating with Veriti: Crafting an Innovative ESG-Focused Web App
Veriti approached Seamgen to help them build a best-in-class responsive web application to aid their advisors in their Environmental, Social, and Governance or "Impact Investing" strategies. Being that ESG was a fairly new concept in the investment arena, the Seamgen team embedded themselves alongside Veriti to fully understand the intricacies of impact investing strategies and how their advisors educate their clients.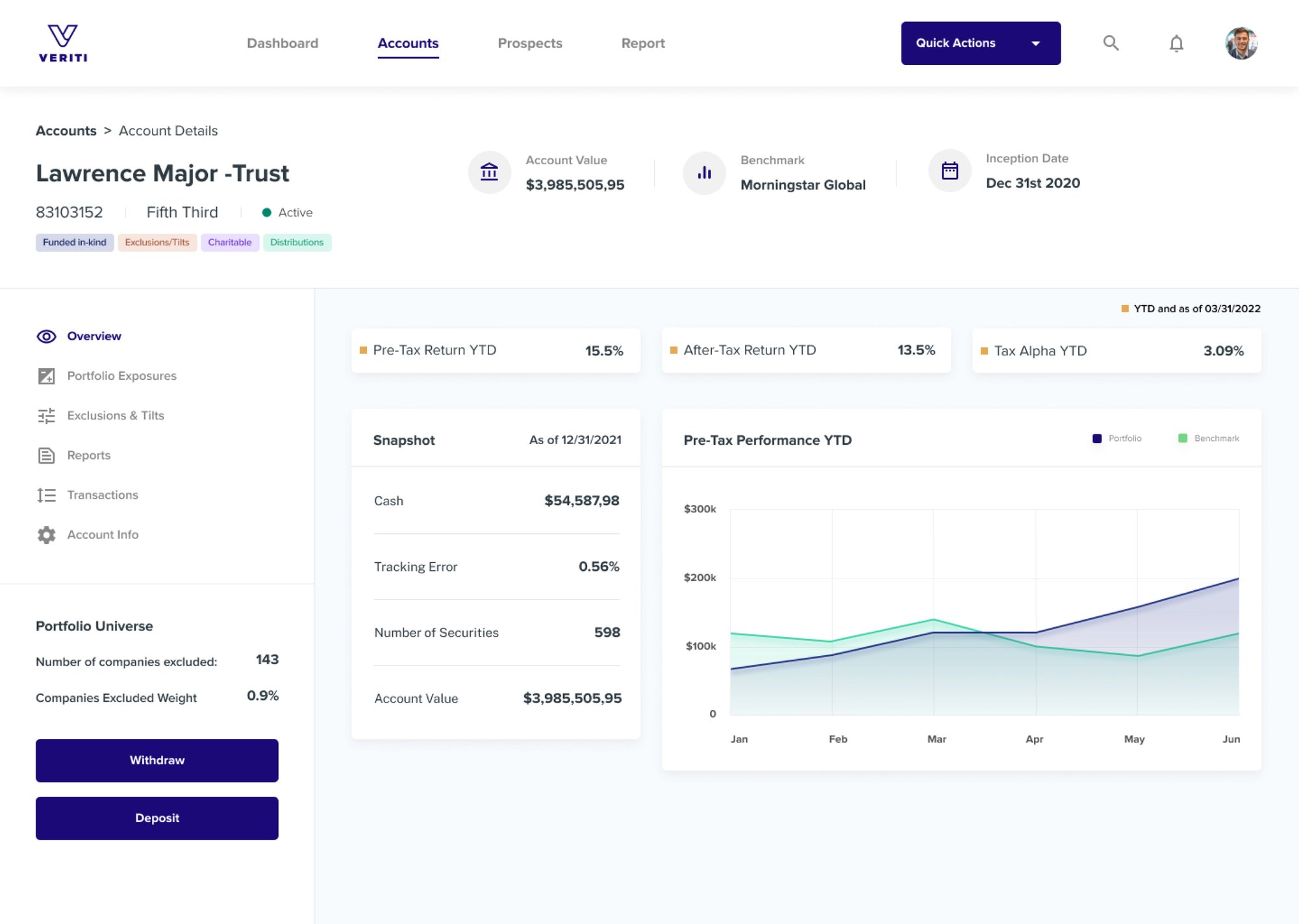 The Solution
Seamgen's Approach to Simplify Direct Index & ESG Investing
Seamgen set out to tackle two major challenges: develop a tool that helps advisors easily build & pitch various strategies to prospects and clients, and to demystify direct index & ESG investing. This required Seamgen to work through various discovery exercises like personas, journey mapping & prototyping. The first task was understanding the investors (who are advisors speaking to). We did this by fully understanding the various types of investors and their values.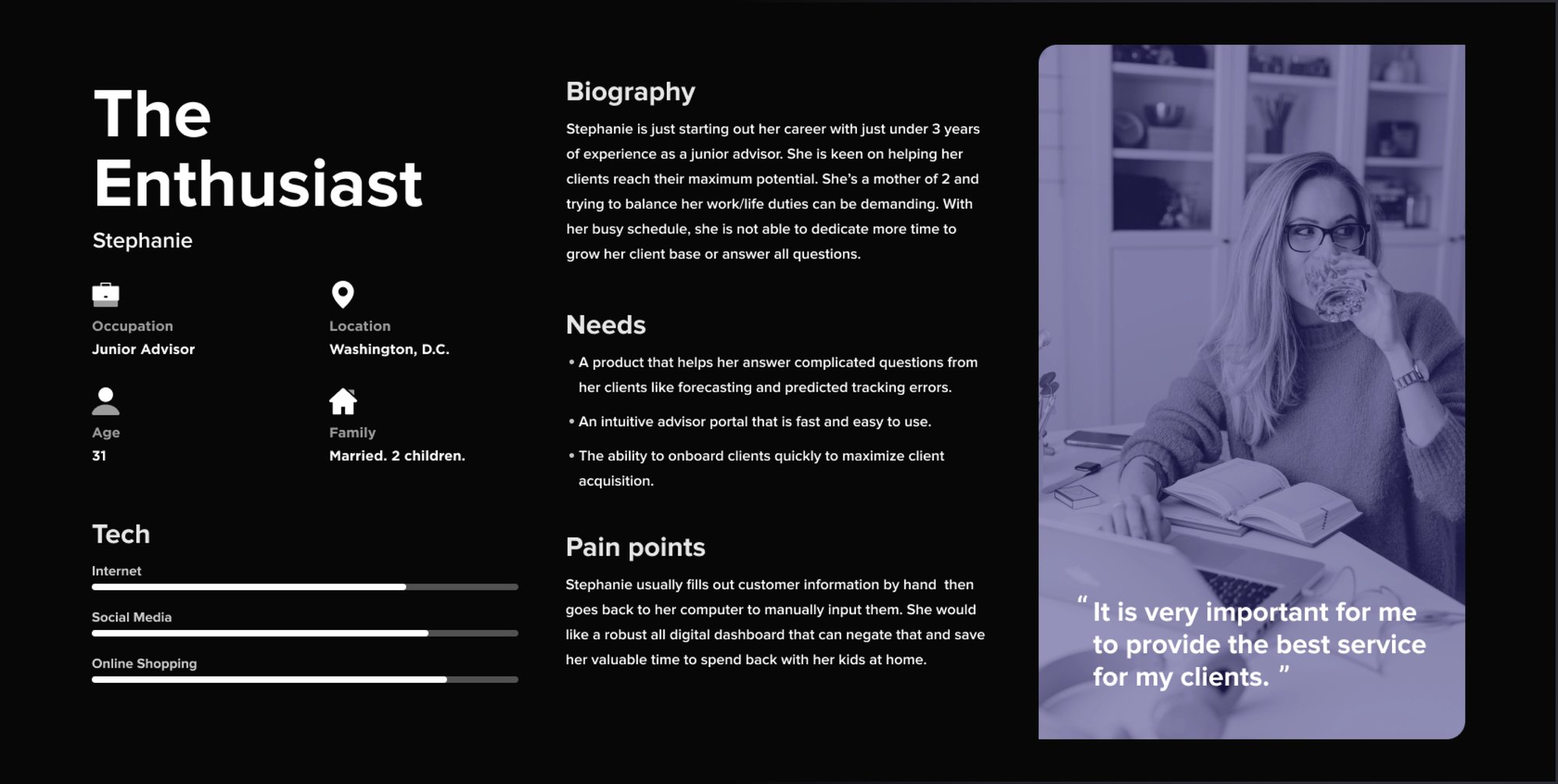 Enhancing Advisor Education
Setting Veriti Up for Success with Interactive Tools
Next we wanted to understand how their advisors educated their investors on the various differentiators in index & ESG investing. By embedding ourselves with the Veriti team and studying presentations and calls with various advisors, we were able to discern where presentations fell short or became less delightful. By building highly interactive advisors tools, we were able to arm the advisors with tools that can be used during the strategy phase in real time with their clients. This also helped build trust with their prospects and clients as they were providing transparency in their investment decisions and potential outcomes based on their investment models.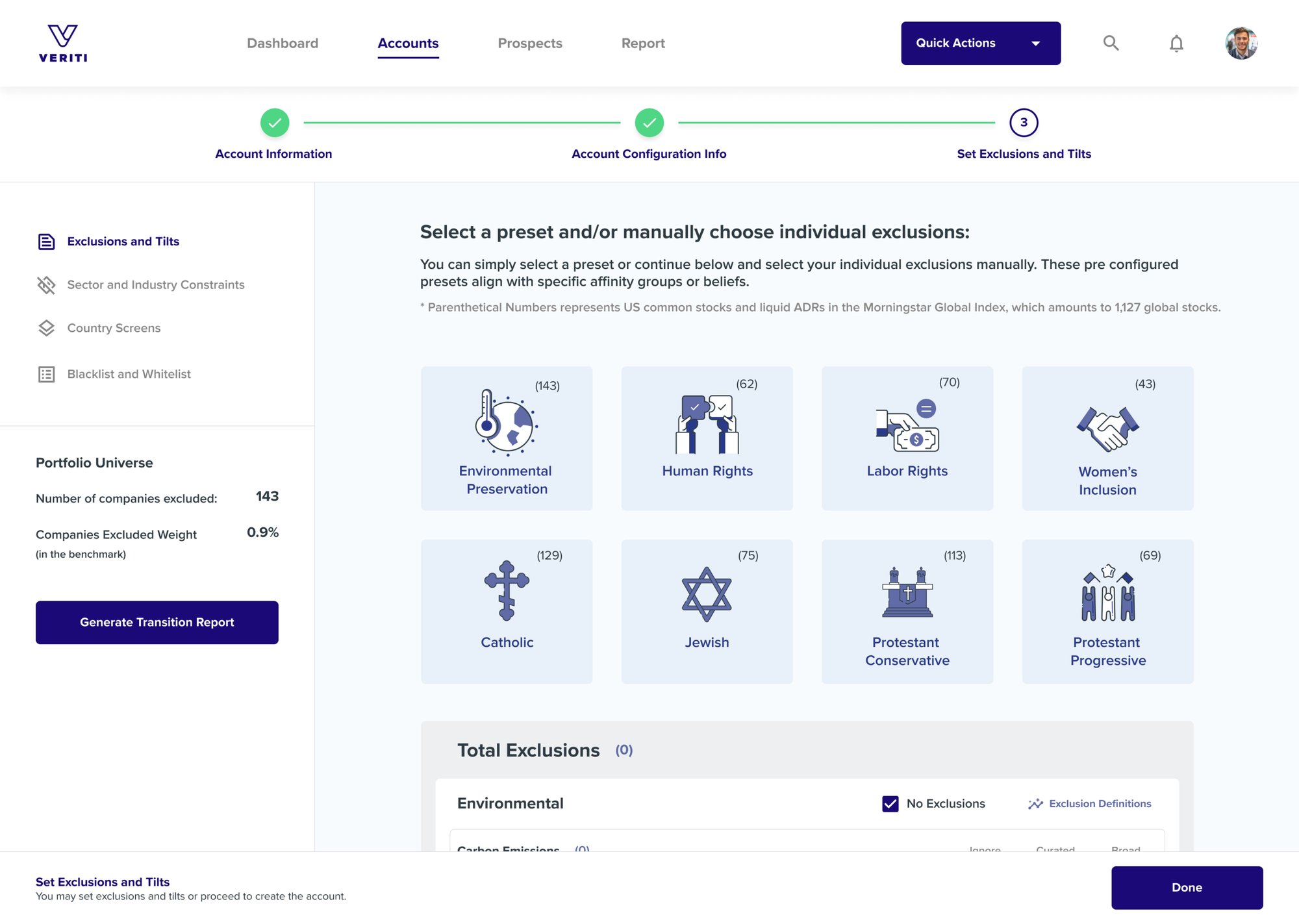 Empowering Advisors and Clients
Seamgen's Innovative UI Implementation
Seamgen implemented the new user interface using Quasar and Vue web development frameworks, and Typescript for strongly typed programming. Our UX strategy was to bake in education points throughout the software to aid in demystifying the Index investing and ESG space. This would allow for new advisors to onboard quickly while also helping to drive home new concepts to even the most veteran advisors. This helped promote transparency while educating both advisors & clients.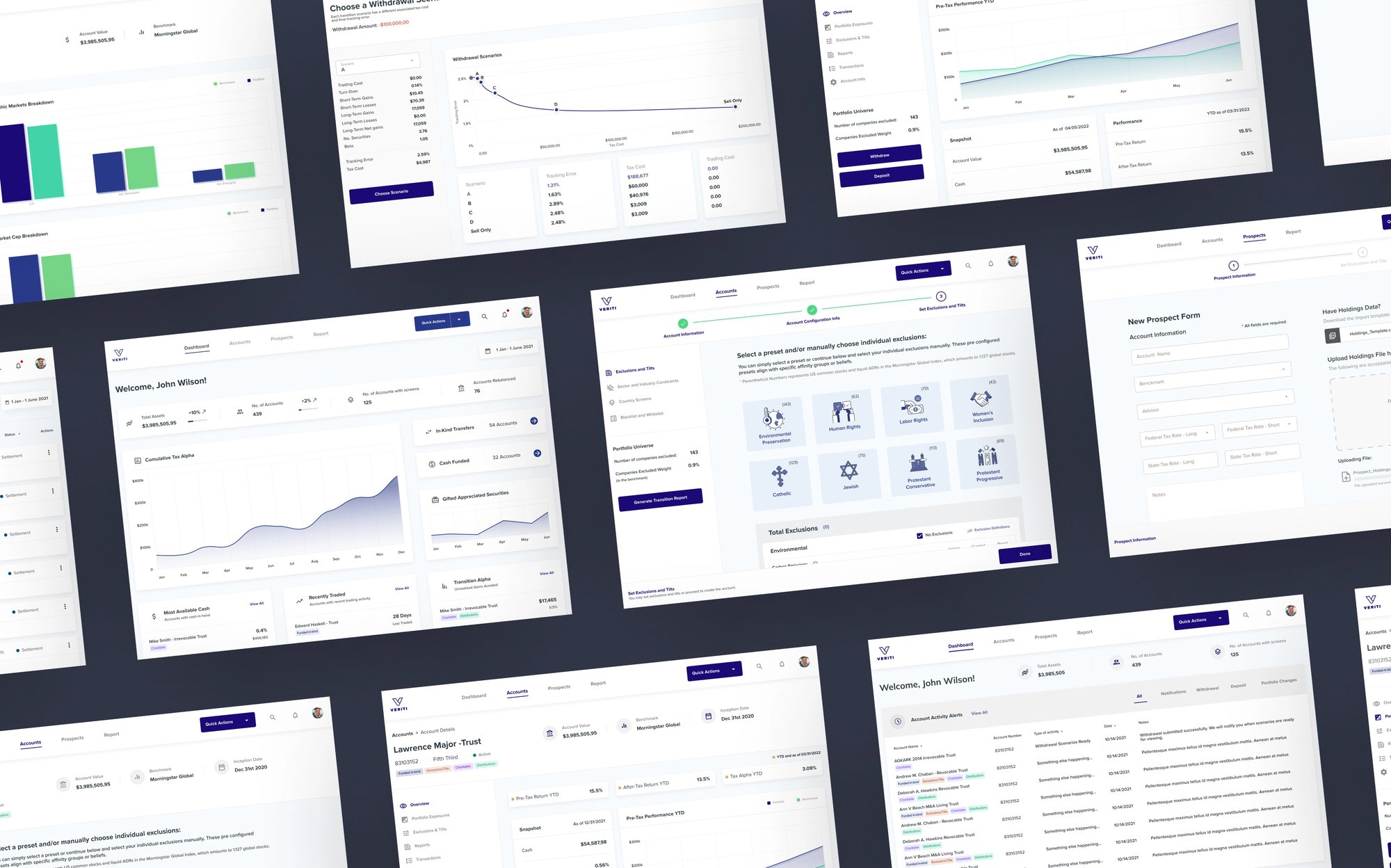 The Results
A Sizable Acquisition
The culmination of Seamgen's work with Veriti was a major acquisition by First Trust Capital Partners. Here are a few press releases that follow our work with Veriti:
www.businesswire.com
Veriti Management Unveils New User Interface: Console
READ PRESS RELEASE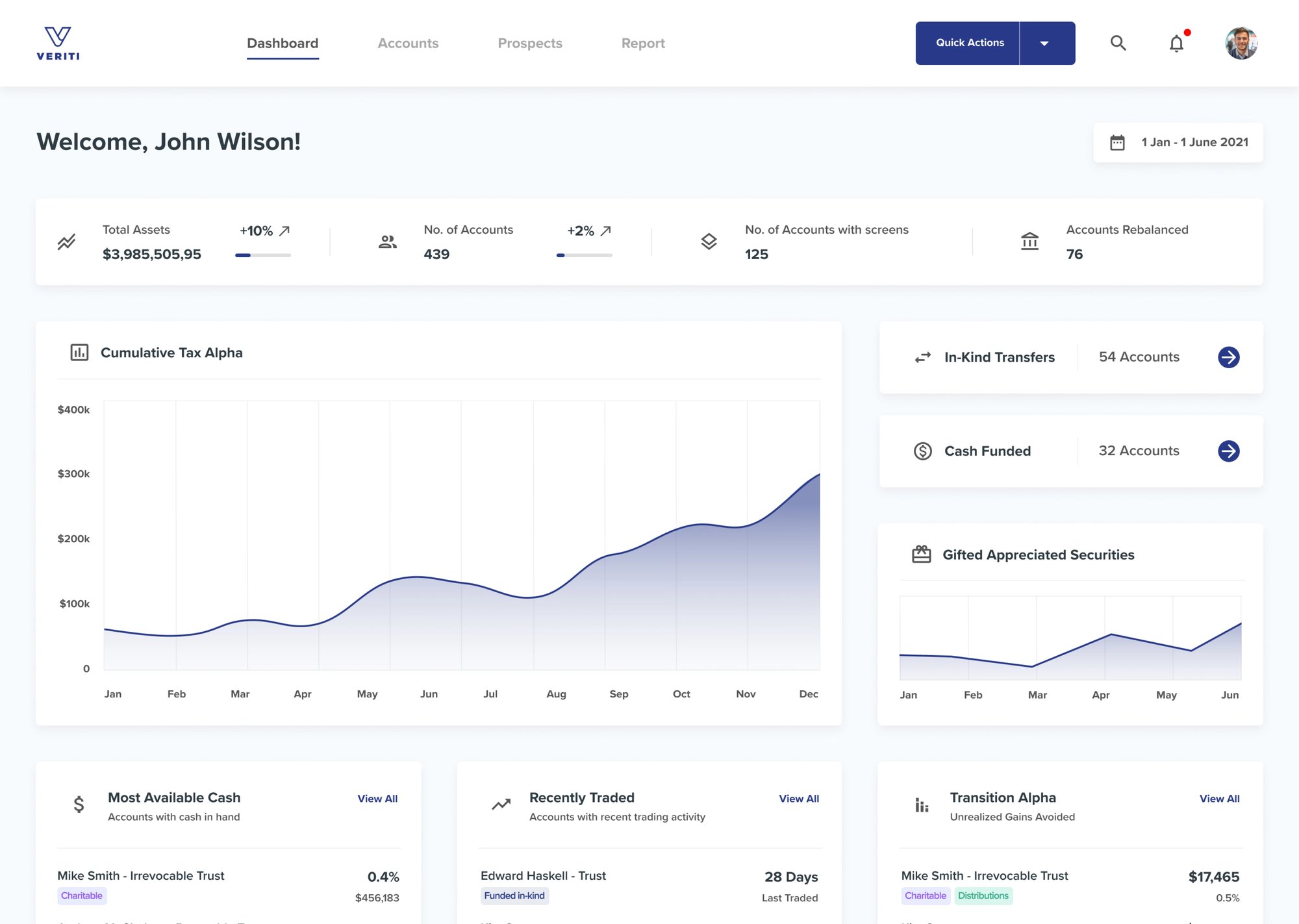 NOT CONVINCED YET?
We've got more great projects
Thanks for checking us out!
Seamgen is San Diego's premier digital product agency, dedicated to positively impacting the lives and experiences of individuals through the implementation and utilization of design and technology. We integrate digital experiences across mobile and web environments resulting in meaningful interactions for users.

Do you have an upcoming project? We'd love to learn more about your digitization efforts and identify if there's an opportunity for us to grow together! Connect with us today at hello@seamgen.com.

You like what you see and want more of it? Have a look at our team Dribbble or Behance.