Responsive Healthcare Application
Aldera is a healthcare IT company that pioneered the first commercially available pharmacy benefit management systems more than 20 years ago. Today, their product supports more than 35 payers and administrators representing more than 34 million individuals across all lines of business in commercial and government markets. Our goal was to architect an improved solution to the existing platform thereby simplifying users' day-to-day tasks. The result: a flexible, white labeled interface for use across multiple payer brands.
RESEARCH & DISCOVERY
Understanding the Good and the Bad
Aldera's existing product had over 500 pages of dynamic content and a seemingly endless feature set -- capable of doing everything, from handling customer service to creating company benefits plans. In order to improve this robust application, we needed to begin with gaining a more complete understanding.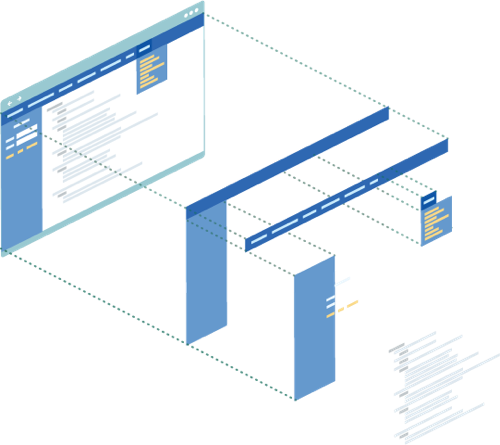 Good
The search options available are extremely granular, letting you get as specific as needed. Search results are thorough.
Bad
The labels for the controls needed to be humanized and the search functionality needed to be improved.
WIREFRAMES
Detailed and Comprehensive Wireframes Laid the Foundation for a Robust Prototype
As we built the system for the user interface, we made assumptions about the users' behavior and the information they might need at any given time. For something as general as a healthcare member portal, the design needed to work for any number of user types. As a result, design languages needed to work not only for specific user segments, but also for any number of brands as well.
USER TESTING
Capturing Input from a Broad Demographic was key to Useful Feedback
Utilizing a combination of virtual and in person testing, we created a task-based test to analyze the efficiency of the overall experience. A healthcare portal needs to be direct, obvious and informative; most users just want to get the information they need and move on. For these reasons, we tracked specific feedback from users that improved overall time on each task.
Example task
After moving to a different city, you and your family are in need of a new primary care physician. Dr. Rick Zonda is a highly rated primary care physician within 5 miles of your home address in 92101. Find Dr. Rick Zonda and select him as your primary care physician for all members of your family (The Ross family).
How We Improved
+20%

Increase in Efficiency

+92%

Would Recommend the Experience
THE RESULT
The Design Needed to be Flexible to Accommodate Multiple Brands, Users and Insurance Types
Hundreds of screens across multiple device sizes resulted in a flexible framework for all. Here's a small sampling of key screens from the overall experience. Want to see more? Get in touch.
Do you need a premier custom software development partner?
Let's discuss your modernization strategy and digital application goals.