The Producer's Mobile Assistant
Working collaboratively with Blue Shield of California, we designed a mobile sales and client management application to accomplish a variety of tasks. Users could now track commissions and sales and maintain contact with clients, all from one application.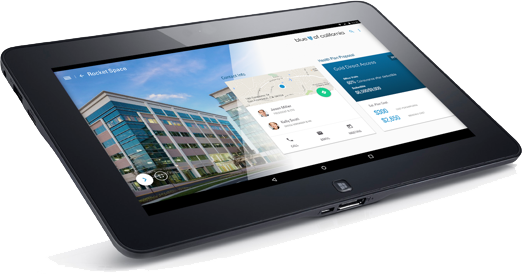 Contextually Aware
Near a client's office but underprepared? The application prompts you with main contacts, plan info, and other relevant details to ensure you will be good to go before you arrive.
POWERED BY INTEL
Built for Windows
Shortly before development, BlueShield of California purchased a slew of Intel-based Windows tablets for their field producers. This fueled our approach as we set out to leverage the many features that these complex devices have to offer.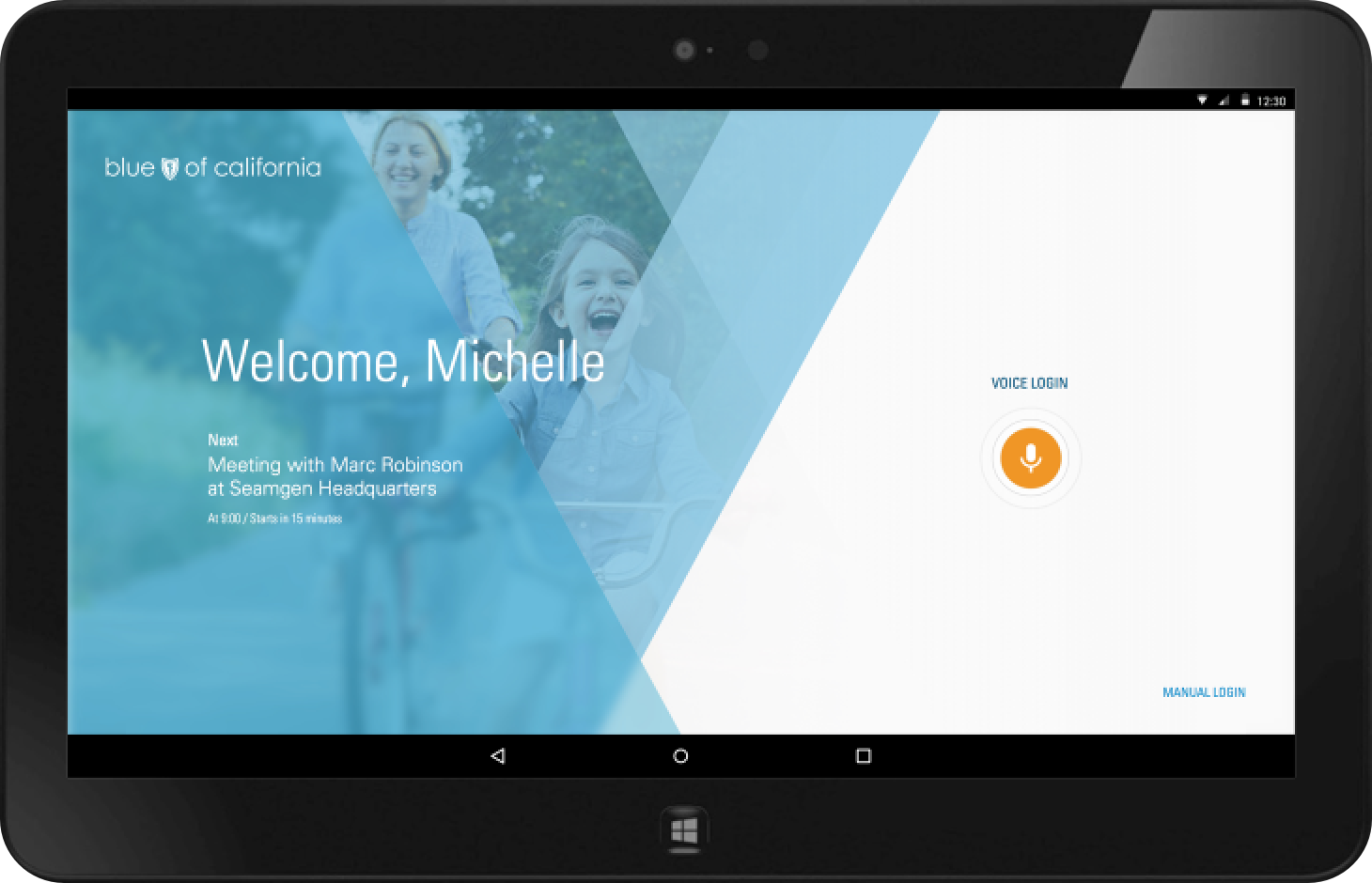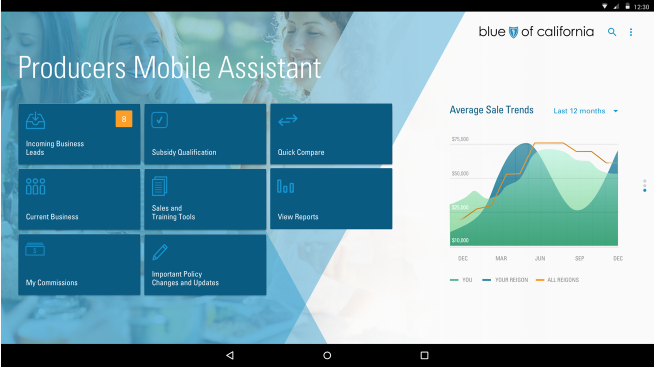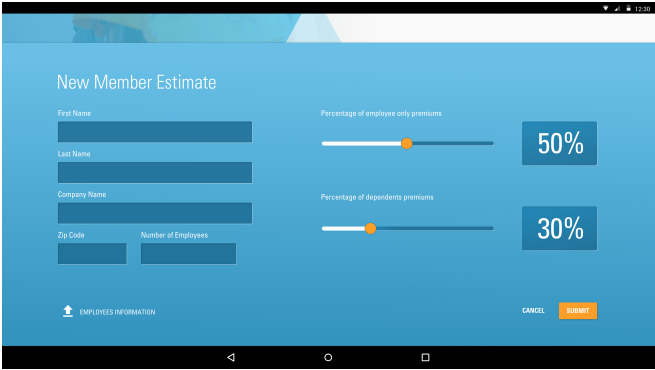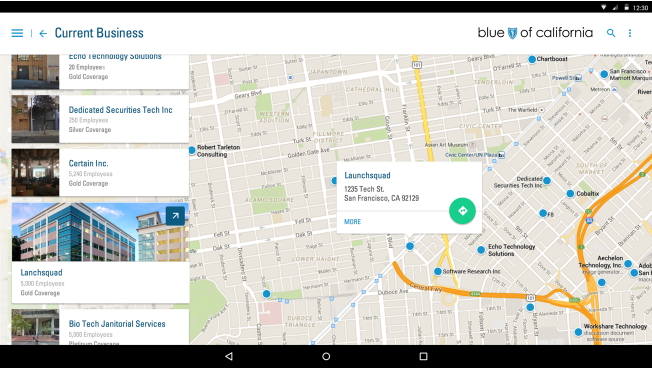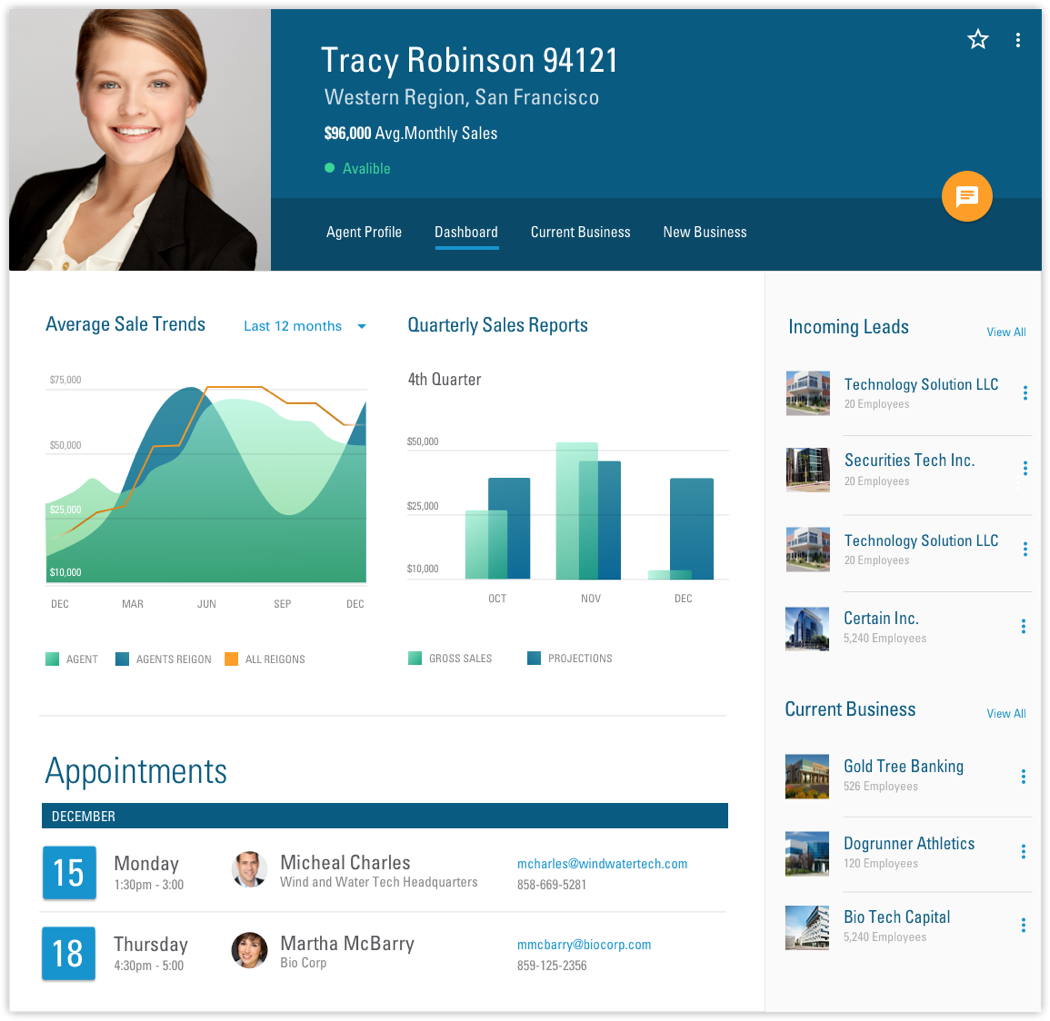 Do you need a premier custom software development partner?
Let's discuss your modernization strategy and digital application goals.