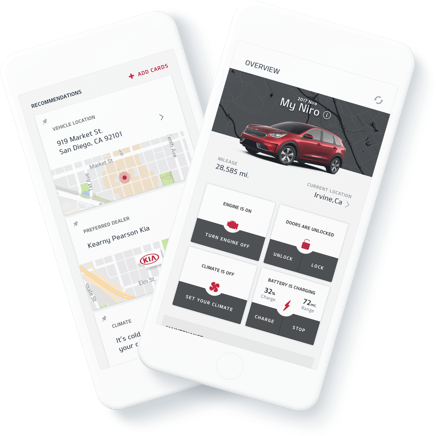 The Challenge
There is a new movement of connected cars, and Kia is leading the charge. Drivers can now track fuel consumption, average speed, range, and set geofences around specific locations.
As the automotive industry continues to introduce digital and innovative customer experiences, Kia wants to take advantage of the opportunity and deliver products that exceed customer expectations. Committed to being leaders in their field, Kia wanted to further develop their owner's portal. The initial focus consisted of updating the outdated applications and ordinary login pages with a fresh, new look that brings excitement to Kia owners utilizing the application.
The Solution
Enabling Telematics for All
Seamgen designed, developed, and delivered pre-login pages for the Kia Owner's Portal. The thoughtful user experience design made a positive impact immediately. Seamgen continued to provide ongoing support for a modern and user-friendly design by building on the Kia Owners Portal's existing designs. Seamgen made the necessary updates to enhance the functionality of the platform across all applications. We have worked closely with Kia on a number of projects, from branding to a complete portal overhaul.
RESPONSIVE WEB
UVO Owner's Portal
In order to take advantage of Kia vehicles' many features, owners require an intuitive and responsive interface. Our initial efforts involved the creation of a web portal for the UVO platform.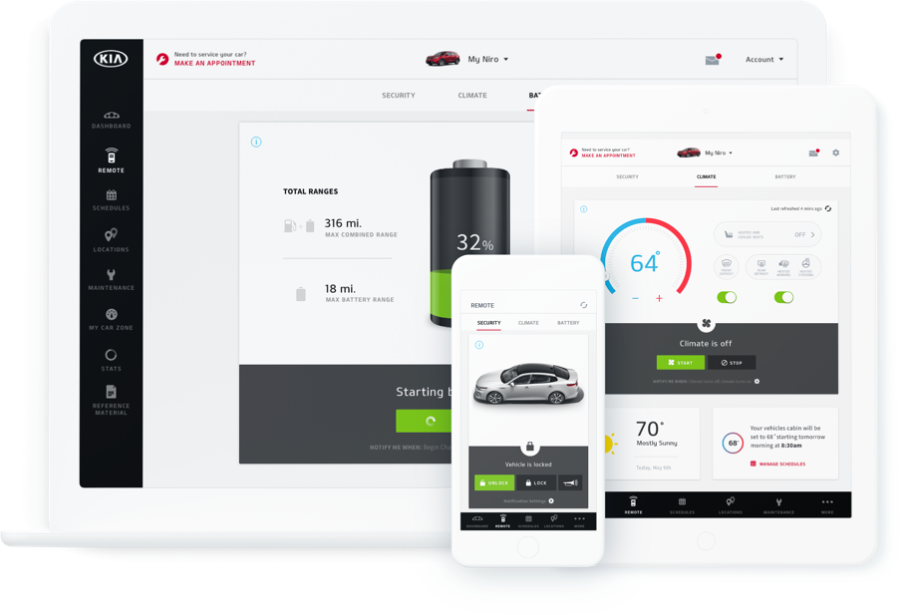 A LASTING PARTNERSHIP
Continuous Enhancements
Through extensive research and competitive analysis and ongoing design and development, we're rethinking how Kia owners access, manage and utilize everything their Kia has to offer.
See more about Seamgen's Automotive App Development services.
Do you need a premier custom software development partner?
Let's discuss your modernization strategy and digital application goals.