The Challenge
From Legacy System to Best in Class
Active Health Management (AHM) was relying on a population health management platform built with outdated software on disparate backend systems and a user experience that no longer aligned with consumer preferences. The AHM health management tool contained a light content module, identified gaps in care, and shared incentivized recommendations, but it was foundational. As a leading health solutions company, AHM, a subsidiary of CVS Health®, was seeking a partner to build a platform that reimagines personal health care.
The solution
Reimagining Personal Health Care
Seamgen transformed a dated monolithic .NET MVC solution into a modernized .NET Core microservices software platform that engages, educates, and incentivizes users to prioritize their wellbeing. Through a rigorous discovery and strategy process, our team of expert designers and engineers defined a project roadmap to achieve a complete digital transformation.

The new and elevated experience consists of multiple modules, each designed to achieve unique business objectives. The core modules are Challenges, Wellness Coaching, Knowledge Base, and a Dashboard that unifies disparate data to provide a comprehensive health snapshot.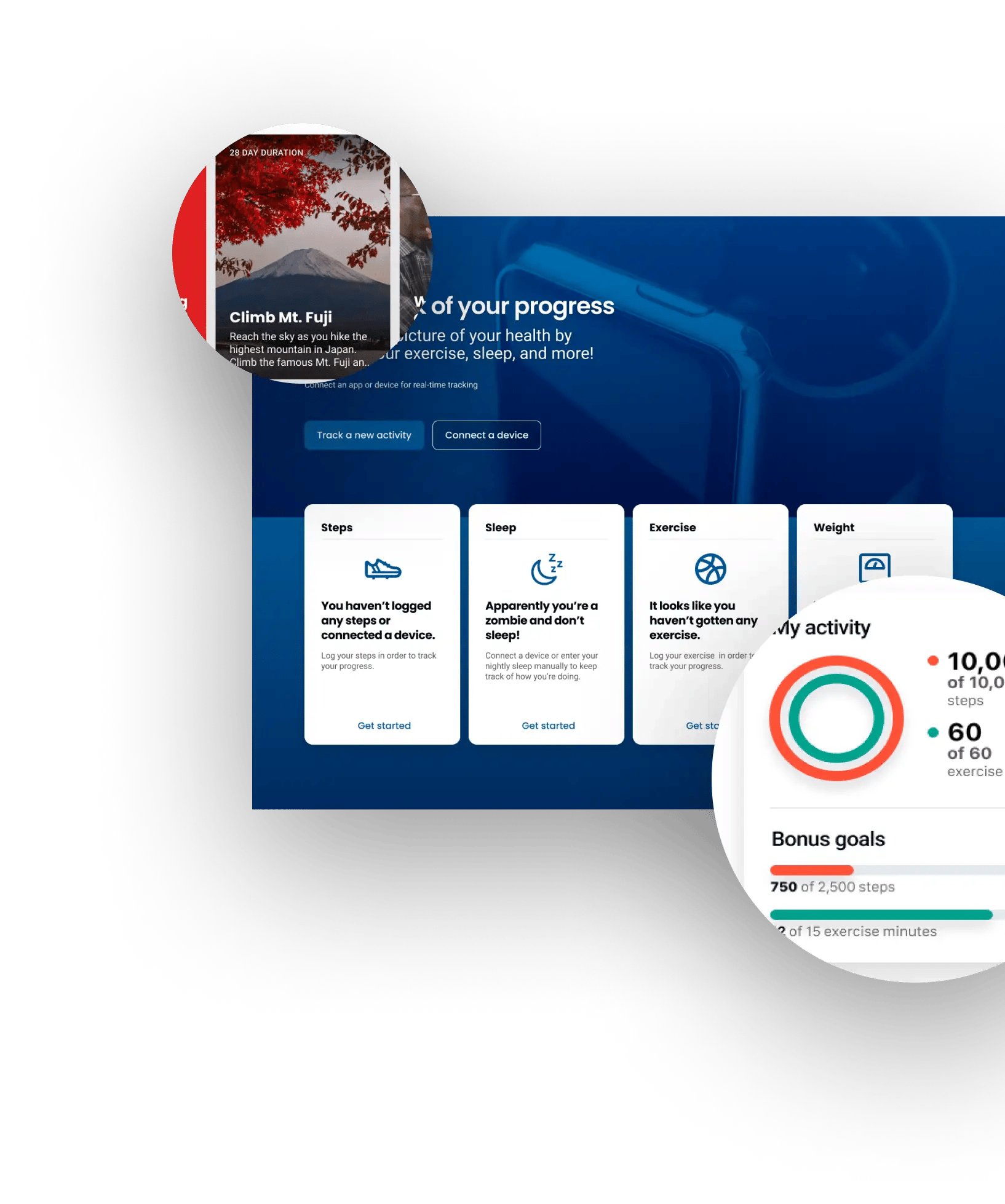 The PROCESS
Seamgen's Workflow
OUR APPROACH
Discovery & Strategy
The project appetite required a phased approach and strategic technical collaboration. At the onset of the project, Seamgen served as an extension of the AHM team, but as the project progressed, Seamgen became embedded within the AHM development ecosystem.

The engagement kicked off with a thorough discovery process, which included an in-depth competitive analysis and insightful stakeholder interviews. Through strategic exercises, and the support of AHM to find insightful interviewees, the Seamgen team identified gaps and opportunities in the existing experience. As opportunities were evaluated, it was paramount that the product strategy aligned with AHM's business objectives, ultimately guiding the entire design and development process.
Safe agile design and development
An Enterprise Design System
Seamgen crafted a modular and automated enterprise design system that maximizes efficiency, eliminates inconsistencies, and empowers the design team to create meaningful UX prototypes. Designing at scale not only accelerates the project timeline, but it reduces costs and facilitates testing, feedback, and iteration.

As the design team addresses growing requirements, they rapidly develop UX prototypes that are presented to stakeholder focus groups to gather feedback. Through proper testing and strategic user feedback sessions, the Seamgen team ensures that the final product delivers the most value for end users.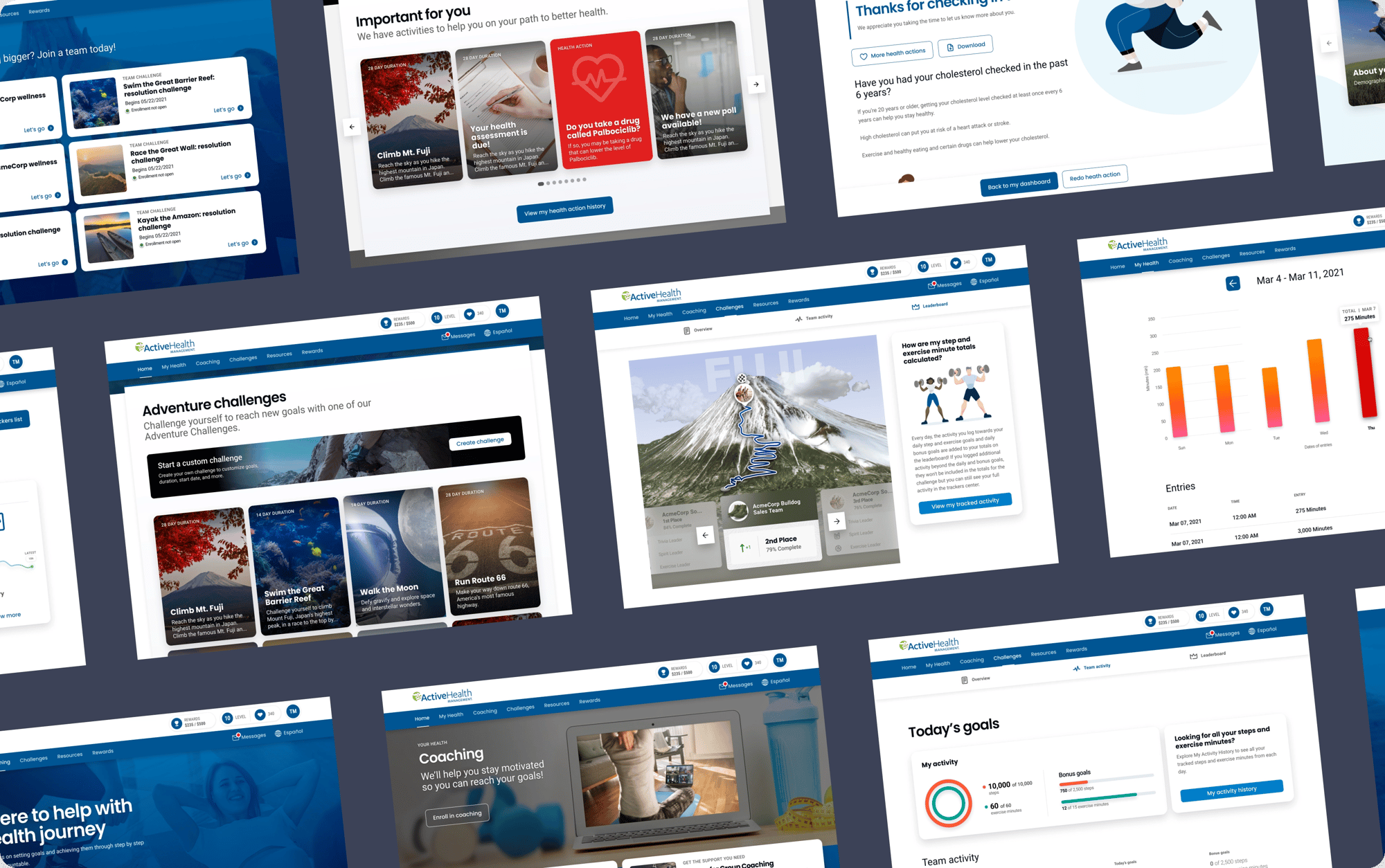 The Technical Approach
Modernizing a Tech Stack
AHM already had existing native iOS and Android apps so Seamgen began the development process by building for mobile. Seamgen strategically collaborated with the AHM team to determine the best approach for modernizing their tech stack and developed new backend services for all the newly introduced modules.

The existing AHM solution was .NET MVC, built with a monolithic architecture, and they were seeking to migrate to .NET Core and leverage microservices. Considering this strategic direction, the team of senior developers recommended building the new experience in React with .NET Core web services.

At the onset of the project, meanwhile Seamgen was being granted access to AHM's developer ecosystem, the Seamgen team moved quickly, operating in a silo, to develop a foundational solution complimentary to AHM's tech stack. Seamgen defined the data models and API contracts using the OpenAPI specification and tools, and they stood up a mock API server for the mobile apps to interface with while they were being onboarded. Once onboarded, they started to carry over the code and integrate into the AHM enterprise ecosystem.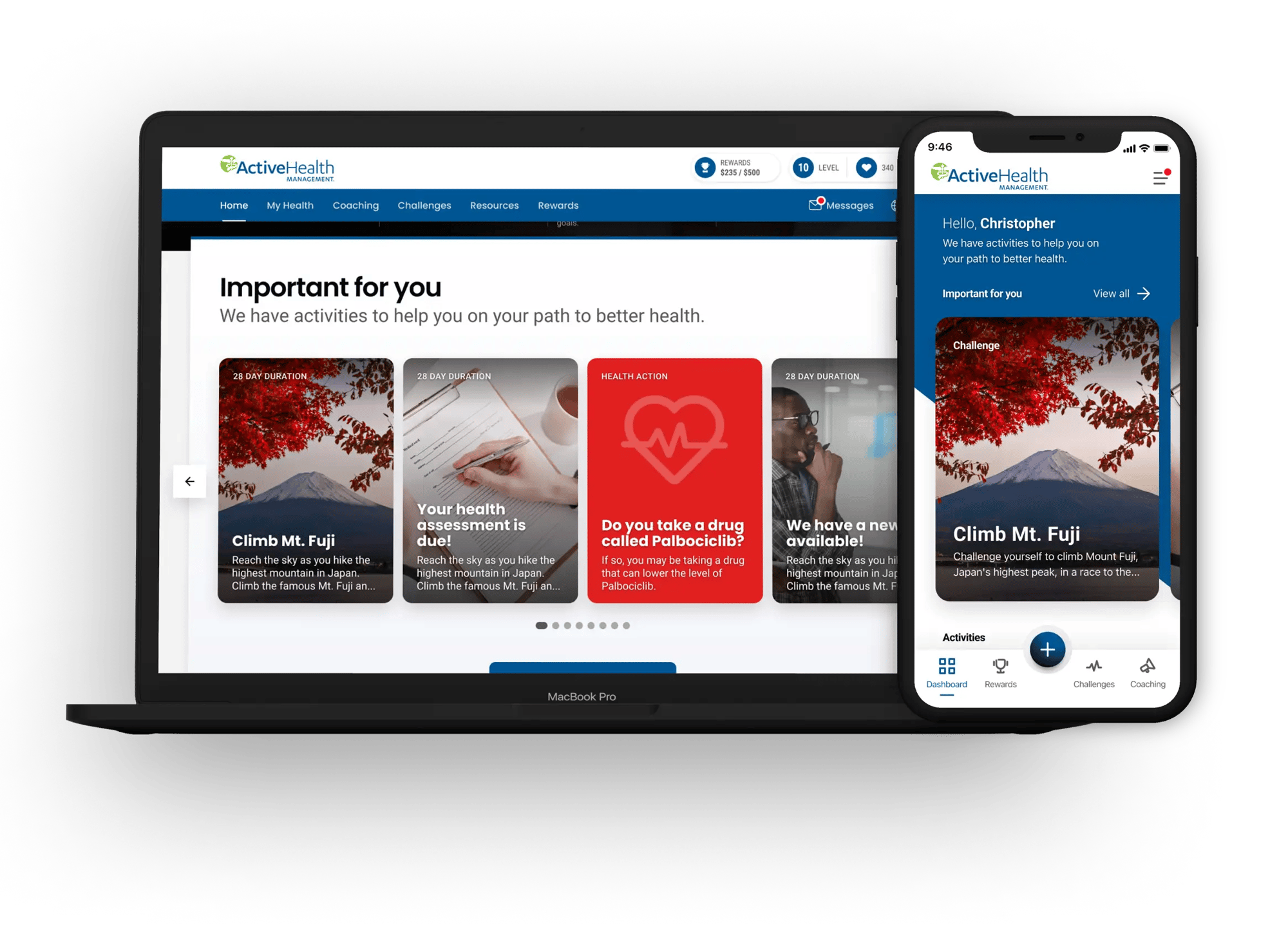 THE RESULTS
A Renewed Experience
Seamgen's strategic recommendation to build the new modules with React translates into a more responsive and significantly improved user experience. Prior to the partnership with Seamgen, the legacy application was relying on a dated approach to maintain it, but Seamgen introduced modernized processes and models.

The AHM team now offers a more robust and modernized population health management tool that is driving engagement, facilitating health education, and incentivizing users to prioritize their well-being.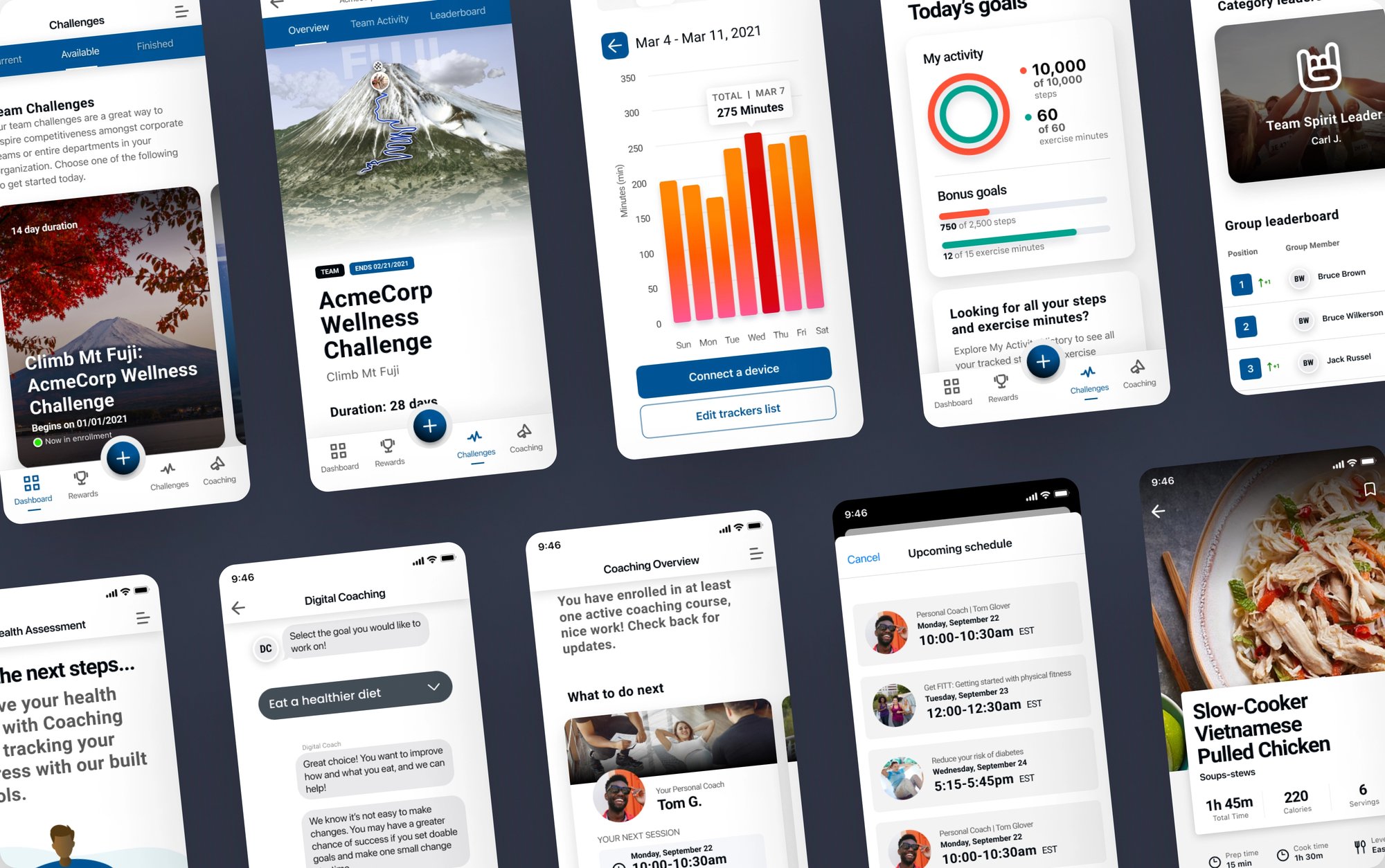 NOT CONVINCED YET?
We've got more great projects
Do you need a premier custom software development partner?
Let's discuss your modernization strategy and digital application goals.