An eCommerce Web Portal to Connect the World of High-end Wine Auctions
Beginning as a package store in 1820, Acker Merrall & Condit has evolved into the most respected wine shop in America. The team hosts monthly wine auctions not just online, but live in New York, Chicago, and Hong Kong. They pride themselves on stocking the most desirable bottles on the market.
THE ONLINE STORE
A Rare Wine Superstore
We created a web storefront for customers to view and purchase from a vast inventory of exotic and rare wines. Making use of third-party auction software and a custom payment system, we created a new best-in-class experience for the wine connoisseurs across the globe.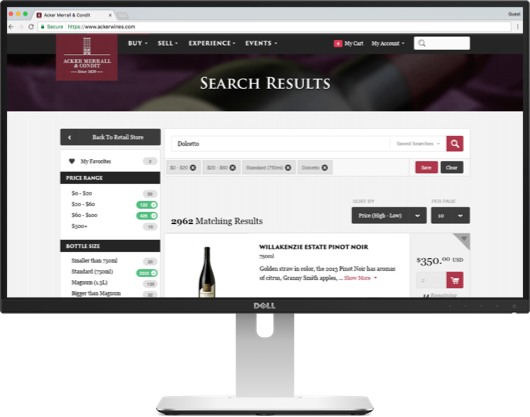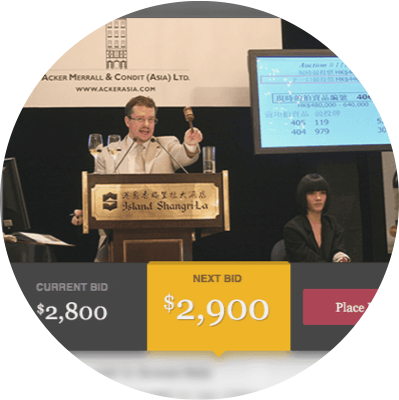 Stream Every Live Auction
In order to offer the same benefits as in-person bidding, we included a live video feed. This helped in ensuring online bidders could keep up with the fast-paced nature of the process.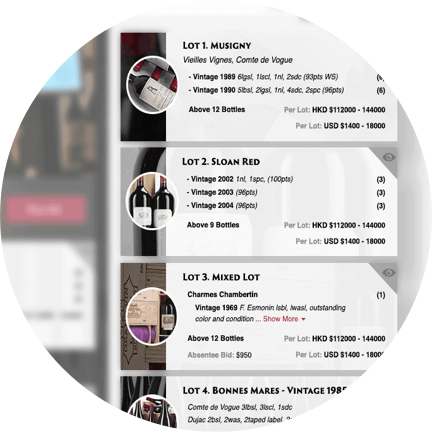 Live Auto Scrolling
We also created a Lot Watch bin, enabling the user to monitor specific lots with a careful eye. This system affords more control over an inherently hectic process.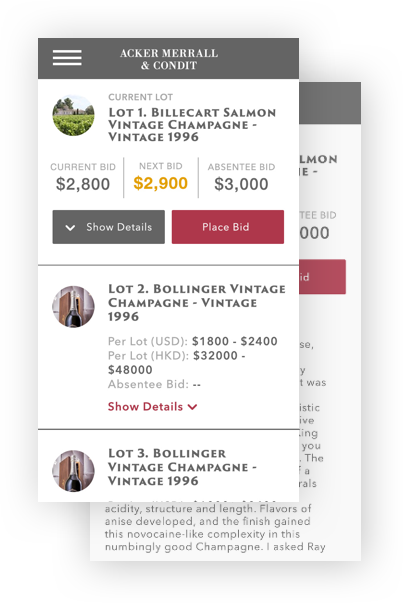 Custom Payment System
Utilizing HTML5 and custom web sockets, we integrated with a robust video streaming service to broadcast auctions in real time, across the globe. We built a custom payment system as well, capable of processing individual transactions of over $300k.
Do you need a premier custom software development partner?
Let's discuss your modernization strategy and digital application goals.