DRIVE RESULTS WITH ANDROID MOBILE APP DEVELOPMENT
Our pool of client success stories ranges from developing design strategies for startups and
enterprises to delivering full-fledged digital products for Fortune 500 companies. We are a trusted custom Android app development company that designs and develops apps for all domains and scale of businesses. We use time-tested android app development software as our primary tech stack to deliver easy-to-use, intuitive apps. Our highly skilled Android app developers know the secret formula to develop apps with immersive experiences that maximize user engagement.
Our Android Application Development Process
At Seamgen, a custom Android app development company, every Android app project starts with a great, user-centric design. Our team of Android app developers have experience with Kotlin, Java, C, C++, and CSS to create mobile apps that differentiate themselves in the crowded marketplace. We are dedicated to creating fast, UX optimized, and intuitive apps for Android phones and tablets using end-to-end, agile software development. This means fostering open lines of communication with our clients at all times to understand specific Android app goals, adjust features per Quality Assurance (QA) processes, and achieve optimal results.
OUR CUSTOM ANDROID APP DEVELOPMENT PROJECTS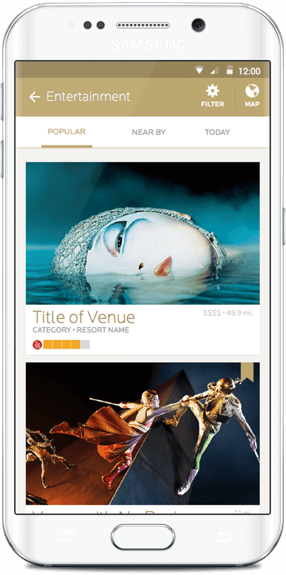 True traveler hospitality
MGM Resorts International owns and operates some of the world's top destination resorts, including Bellagio, Mandalay Bay, and The Mirage. When MGM needed a best-in-class Android app, they came to Seamgen. We helped MGM launch a one-of-a-kind Android app that serves as a digital storefront. The MGM app also provides guests with quick, easy access to a wealth of information.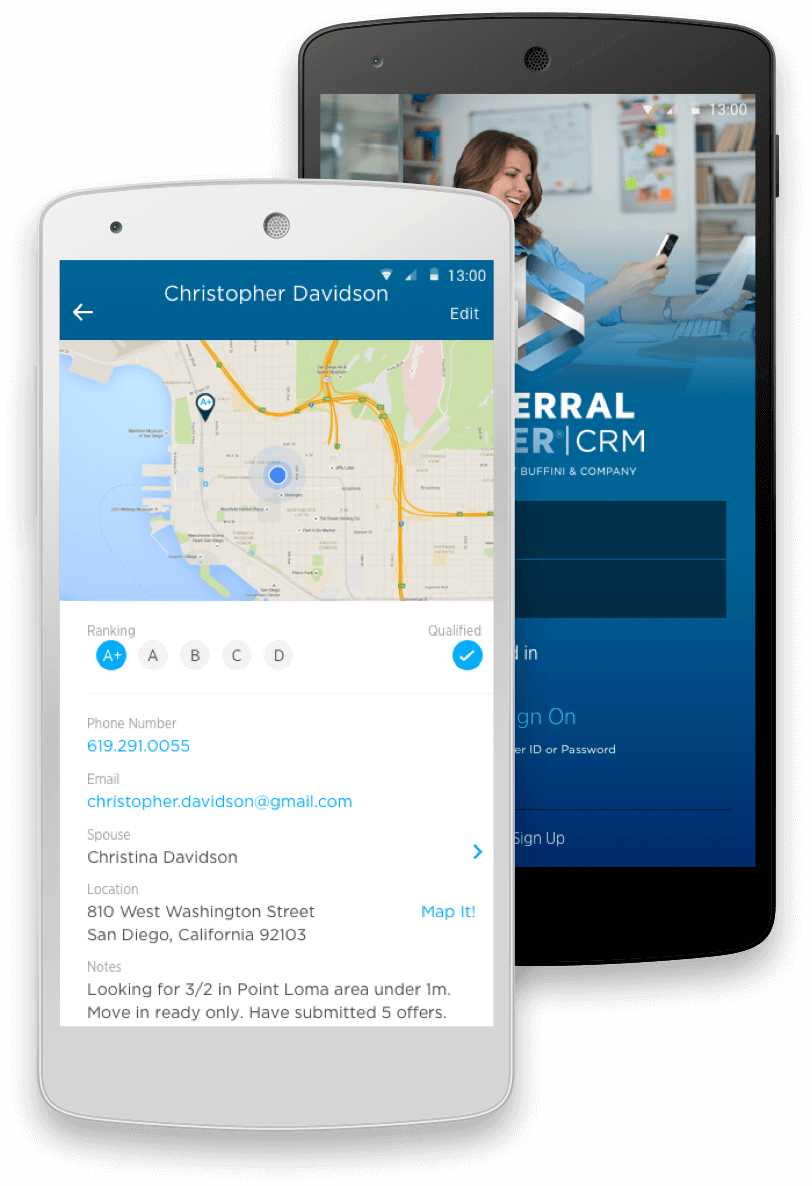 Lead management for real estate agents
We worked with Buffini & Company, a provider of real estate coaching and training seminars, to create the Referral Maker CRM app for Android devices. Referral Maker helps real estate agents simplify their day-to-day work and leverages advanced mapping technology that allows a real estate agent to plan their route when visiting clients. Referral Maker also boasts a Priority Action Center that empowers a real estate agent to track calls, notes, and various daily priorities. Perhaps best of all, Referral Marker offers an in-app calendar that instantly syncs to an Android device's calendar, ensuring a real estate agent can stay focused on important tasks.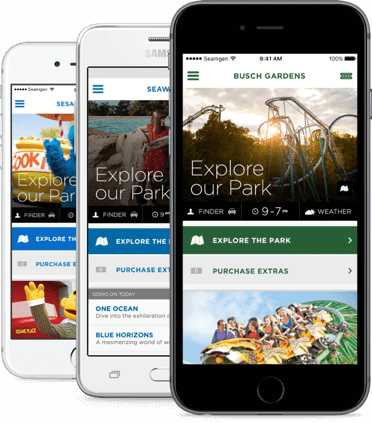 6 parks. 3 brands. 1 app.
Deployed as 3 separate apps, for SeaWorld, Busch Gardens and Sesame Place, we utilized Xamarin to share code across business services and core logic, to develop a single unified code base that powers all 3 SeaWorld Parks & Entertainment applications. A flexible design language allowed for simple asset management to customize each application. Combined with a powerful CMS, and analytics platform this suite of applications allows park management to gain valuable insight into the park.
SeaWorld Parks & Entertainment applications
BUILT WITH
XAMARIN
Custom Android App Development + Full stack integrations
Innovation in the custom mobile app development landscape continues to accelerate through the availability of SDKs, APIs, and an immense amount of integrations—both direct and 3rd party. Our team is well-versed in a multitude of integrations and pre-built modules that create efficiency and innovation throughout the development cycle. Here are a few android app integrations we are experienced in:
Our Android app Development team is Experienced In
Android enterprise applications
Android e-commerce apps
Android gaming applications
Android healthcare apps
Android finance and banking apps
Android barcode scanner apps
Android GPS apps
Android video and social media apps
Android location-based apps
Android social enterprise apps
Android quality assurance and testing
Android support and maintenance
We have extensive experience across different industries and our proven agile android app development process has led to the deployment of many successful applications that drive ROI and streamline operations. From ideation, to development sprints, to QA, all the way to the app store, we will work as an extension of your team throughout the entire software development lifecycle.
Augment Your Team and Hire Android App Developers
When it comes to custom Android app development, Seamgen employs an experienced, knowledgeable, and resourceful Android app development team whose mission is to help you deploy the best-possible Android applications. Use our consultants to enhance your in-house team how and when you need to. Accelerate product development or fill a skill gap by hiring the vetted talent you need for only the time that makes sense for your project. We employ our android app developers full-time and make them available exclusively to our clients. They bring experience from many technologies and situations to bring better thinking and solutions.
Do you need a premier custom software development partner?
Let's discuss your modernization strategy and digital application goals.