Building a Better Guest Experience
In-venue and pre-venue experiences enable guests to take full advantage of their time inside the park. Management has an added benefit in their ability to track guests, spot trends, and send timely, relevant notifications.
Flexible Branding
Six Parks, Three Brands, One App
Leveraging a flexible design platform, we utilized one core design format in order to customize branding for each of our client's parks. By utilizing the same structure and format within each application, our client could now focus on gathering quality content to manage from a central backend system.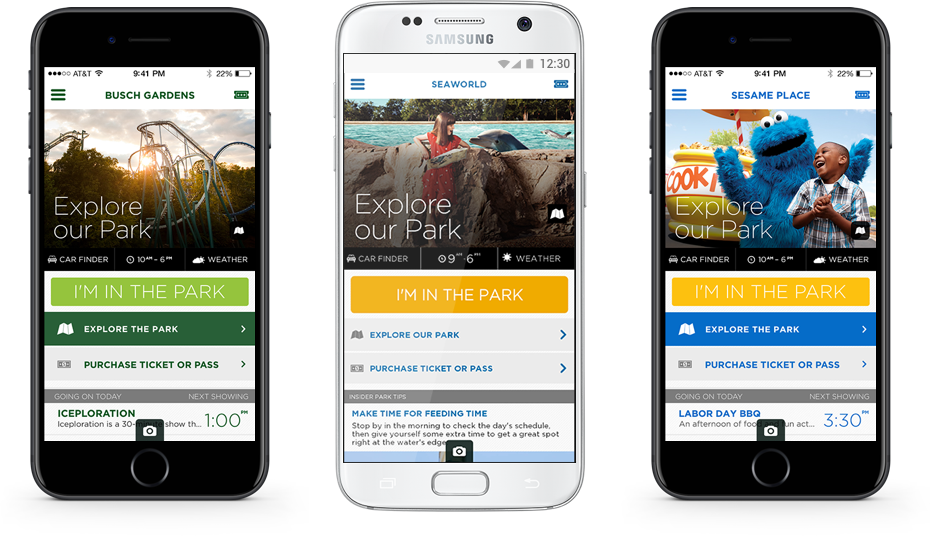 Xamarin builds native apps for iOS, Android, Windows and Mac with a single, shared C# codebase. This is performed with the same language, APIs, and data structure on every platform. As a result, Xamarin consistently yields efficient development.
The Backend
Guest Management
We built the in-venue application with management in mind. Venue administrators have the added benefit of managing alerts and tracking guest traffic throughout the park. We developed guest management software that affords complete control; admins can tell where, when, and how guests are notified of park news – creating potential for upsell opportunities.
What's Inside
Beacon Technology
Working in conjunction with a mobile application, beacons offer an additional touch point with guests based on their approximate location, delivering on-time relevant info to your users as they navigate your venue or pass your storefront. Once a user enters a beacon's proximity they'll receive a gentle push notification to alert them to an offer, message, or call to action.

Location Aware Guest Management
Track, manage and influence what your guests see when navigating your venue. Enable timely notifications in high traffic areas.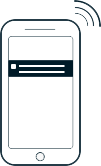 Contextual Notifications
Offer relevant info to guests based on not only where they are, but what they might be doing at that time. By integrating with our guest management software we can gain valuable insight into how users respond to notifications to better implement them over time.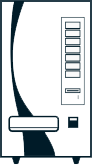 Upsell Opportunities
Tracking how long users are in a particular area lets us know a good deal about what they're up to. For example, by comparing data against wait times and other user input, we can conveniently offer users the opportunity to purchase "front-of-the-line" passes at the perfect moment.
ECOMMERCE
Ticketing Simplified
Waiting in lines is a thing of the past. We create versatile user interfaces to keep your customers out of the lines and get them into the park. Mobile ticket purchasing allows your users not only to skip the line, but also plan their day and purchase tickets prior to their arrival.
See more about Seamgen's Hospitality Application Development.
Do you need a premier custom software development partner?
Let's discuss your modernization strategy and digital application goals.