Leading iOS app development company in California
Seamgen takes pride in hiring the best and brightest iOS developers to assist you in building your custom mobile application. Our team combines thoughtful product strategy, pixel-perfect UI/UX design, and cutting-edge functionality to deliver the best custom iOS development for your iPhone, iPad, or other Apple device. As one of the top iOS app development services in San Diego, we offer white-glove service and will work collaboratively with your team throughout the app development and deployment process, keeping your business objectives top priority.

To date, we've created iOS apps for businesses in the healthcare, hospitality, and automotive sectors, among others. If you need iPhone application development services for a connected mobile app that monitors and diagnoses your car's behavior, we'll ensure you receive an innovative IoT solution. Or, if you need an iPad app that helps you respond to hotel guests' queries and requests, we'll deliver an app that streamlines your operations. From our effective, functional, and intuitive iOS application design to our deep mobile app development experience, we have the tools to create high quality and user friendly iOS apps for your business.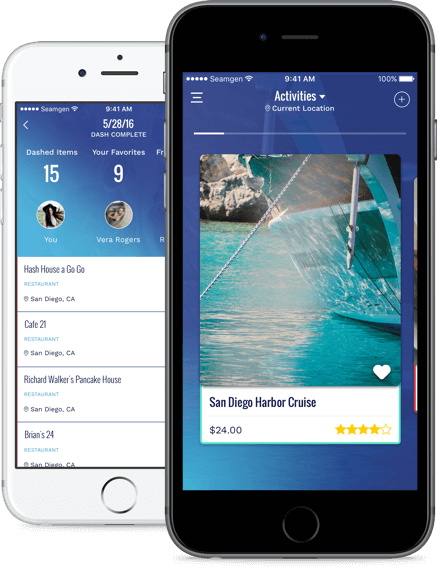 Spurring local and loyal user engagement
Coordinating local activities and discovering new restaurants can be tough, but innovative mobile applications can help solve this problem by utilizing location, buying history and peer recommendations. The Connexions Loyalty app leverages loyalty, rewards, location-based information, and a gesture-based UI to help people discover what and when to eat and play.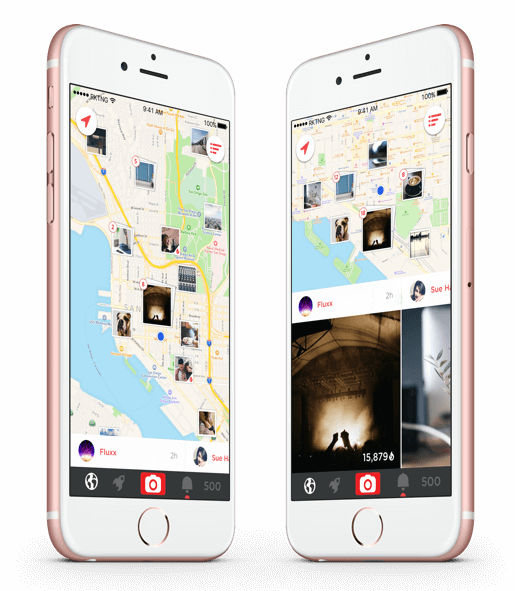 Realtime, Location-Based, Social Network
This iOS app helps people discover what's going on around them, from sports events to new restaurants, with a modern UI and custom Instagram integration, creating a unique and social user experience.
Full stack integrations + APIs
Mobile is maturing as a medium, and with maturation come libraries, SDKs, APIs and an immense amount of integrations — both direct and 3rd party. Our team is well-versed in a multitude of iOS application integrations and pre-built modules that make the application development cycle fast and efficient.
iOS Application Development Services
iOS enterprise applications
iOS e-commerce apps
iOS gaming applications
iOS healthcare apps
iOS finance and banking apps
iOS barcode scanner apps
iOS GPS apps
iOS video and social media apps
iOS location-based apps
iOS social enterprise apps
iOS quality assurance and testing
iOS support and maintenance
Accelerate Your Business with Custom iOS App Development
Our iPhone application development services team takes the guesswork out of custom iOS app development and adapts to emergent technologies, and as iOS APIs evolve for authentication, storage, remote configuration and others, we evolve our software processes and information systems, too. As a leading San Diego mobile app development agency, we specialize in delivering custom iOS software to Fortune 500 companies and rapid-growth startups across all sectors.

At Seamgen, we believe in communicating with you throughout all stages of the development cycle—from inception to launch and beyond. We understand that building a successful iOS app is a collaborative process, and that it is critical to our mutual success that we understand your vision. Our team will help uncover those key features that differentiate your iOS app from your competitors, and find those sticky features that keep users coming back for more.

Choosing the right iOS app developer team is a major challenge, regardless of your company, its size, or its industry. Fortunately, Seamgen is a proven choice for custom iOS app development for startups and enterprises in San Diego and beyond. Our team possesses extensive experience developing scalable iOS apps across industries; we'll help you design and develop an iOS application that delivers excellent ROI, streamlined operations, and effective design.
Do you need a premier custom software development partner?
Let's discuss your modernization strategy and digital application goals.