Does My Website Design Need Some Serious Updating
Written by Admin
Updated on January 3, 2019.
The Internet has completely revolutionized the way we obtain information and purchase products or services. As a result, there has been a massive shift in consumer buying behavior. Consumers used to contact companies directly to ask questions about products and clarify any concerns. Now, consumers are more likely to conduct this research on your website and compare the alternatives before making a move. This means your website design needs to be up to date so consumers can easily navigate your site and find the information they desire.
Website design is dynamic and continuously evolving. What was once popular and eye-catching can become mundane and tasteless within a few months. Design plays a critical role in a user's first impression. Keeping your website up to date ensures that each interaction results in a positive experience.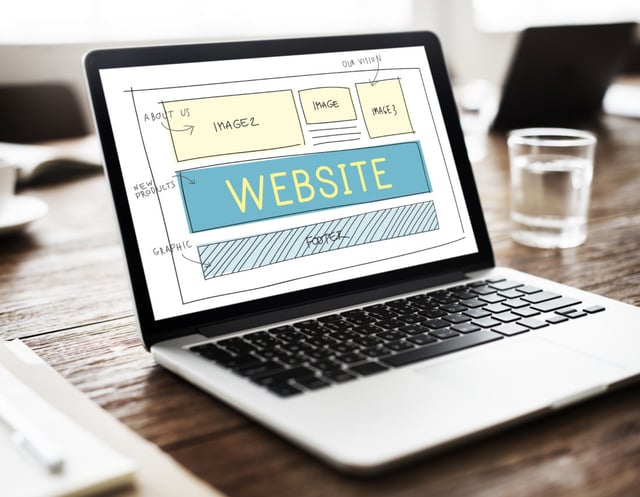 First impressions matter
Keeping your website up to date is one of the most important things you can do to make a great impression on your users. In the digital era we live in today, your website is most likely the primary way consumers interact with your business. Your website should be reflective of a business that is progressing. Websites that are dated give the opposite impression.
Redesigning a website is not necessarily a simple or frugal task, but it is worth every hour and dollar spent. The saying "you have to spend money to make money" definitely comes to mind here. Creating a user-friendly, functional website is an investment toward the success of your business. But keep in mind that the scale at which you update your website is entirely up to you. Even small changes or updates can have a drastic effect on user experience. Your company website is something you should be proud to show off to your clients.
"Consumers will most likely go with a company that has a nice-looking, easy-to-use website because it provides the assurance that the company is growing and on top of the latest trends and technologies." -Tatyana Khamdamova
Reasons why it's time to update your website
VISUAL APPEAL
"Research shows that 94 percent of people notice the look-and-feel of a website or application first, then decide from there if they will continue to navigate through it." -Jeff Torczon, Founder & CEO of InfinityHR
We like to say that looks don't matter but in the case of website design, they are everything. Your website is a direct reflection of your organization. You wouldn't want people to think your company is old or outdated.
Nowadays there are tons of eye-catching design features and applications that are entirely free to use, so there's no excuse to still be using Comic Sans, scrolling marquees, hit counters, animated GIFs, simple gradients or drop shadows. All of these trends are a thing of the past and will take away from the visual appeal of your website. If your website is aesthetically pleasing it will hook visitors right away and inspire them to stick around long enough to access your content.
RESPONSIVE AND MOBILE FRIENDLY
Having a website that is responsive and looks the same across all devices is extremely important. Now more than ever, consumers are searching for products or services on their desktop, tablets and mobile devices. Your website should be designed and developed to create a uniform experience across all platforms.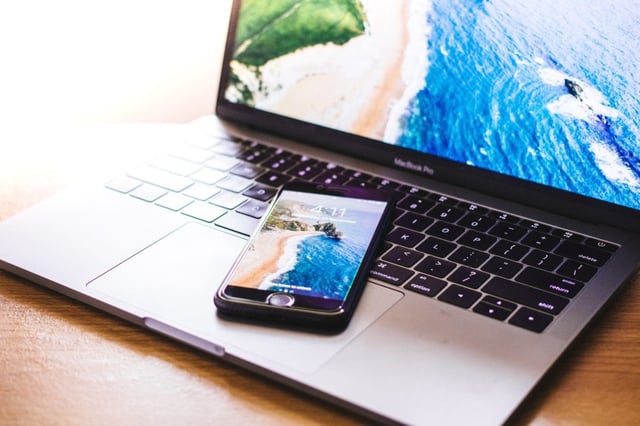 It shouldn't matter where or how your users access your website, their experience should be the same every time. Updating your website to be mobile friendly and responsive across all devices will help you prevent driving mobile users and potential customers away.
Having a mobile version of your website has become of paramount importance in today's marketplace. Especially if you want to rank well in search engines. Google recently announced their shift to mobile first indexing. This means that Google will use the mobile version of your website for indexing and ranking, to better help your – primarily mobile – users find what they're looking for. So if your website lacks a mobile version, you may be left out on important searches.
CALLS TO ACTION
In marketing, a call to action (CTA) is an instruction to the audience designed to provoke an immediate response, usually using phrases such as "Call Now," "Find Out More" or "Visit a Store Today." Clear calls to action across your website tell users where to go next.
Think of your website as a digital salesperson for your business. How are you supposed to make any sales pitches or successful sales without clear calls to action? Users should be able to easily navigate your website and be subtly guided to the most important content. However, be careful not to overwhelm users with too many calls to action because you risk losing them.
SOURCE CODE & COMPATIBILITY
Just like design trends, web standards evolve over time. Every year web standards change and web development techniques become more advanced. Your site may have a lot of unnecessary code that is impacting the website's load speed and overall experience. Eliminating any extra code will improve your website's performance but it can also impact user experience. Take advantage of adding new features to your code.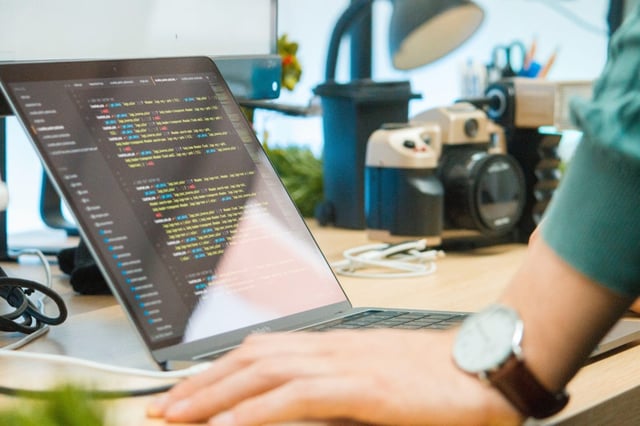 If your source code is more than two years old, your website may be at a disadvantage. Although your website will still function, the updated code will perform better by taking advantage of new features.
UPDATED CONTENT
It should come as no surprise that content would make it onto this list. Regularly updating your website's content is crucial in gaining new users and maintaining the old. The content that is shared on your website needs to be clear, informative and engaging to capture your visitors attention.
Making sure that your website is loaded with quality content proves to your visitors that you are an authority and thought leader. Sharing new and helpful content is a great way to engage users and add value to your site. Make sure your content is effective, unique and encourages people to revisit your site.
Content also plays a large role in your search engine rankings. Make sure to keep your website updated with new and relevant information. Google regularly crawls your website to check for updates, but if Google doesn't detect any new content, the crawlers won't come around as often. Continuous publishing and optimization of content will help increase your Domain Authority and bring in new business.
WEBSITE SPEED
The average attention span is roughly 8 seconds. That means you have 8 seconds or less to grasp your visitors' attention before they leave in search of another website. Ideally, you should aim for these 8 seconds to be spent admiring your design or content and not waiting for something to load.
Maintaining a fast website speed ensures that your visitors will find the information they seek in a timely manner. Additionally, Google will rank your website higher if you have fast load times. If your website loads slowly (more than 3 seconds), don't expect to appear in top searches.
A few helpful resources that can give you information regarding your website speed are Pingdom, GTmetrix and Google PageSpeed Insights. Some common issues that lead to slow load times include: large image files, page caching, underpowered web hosting and a poorly optimized file system. Staying on top of these will help decrease your page abandonment rate.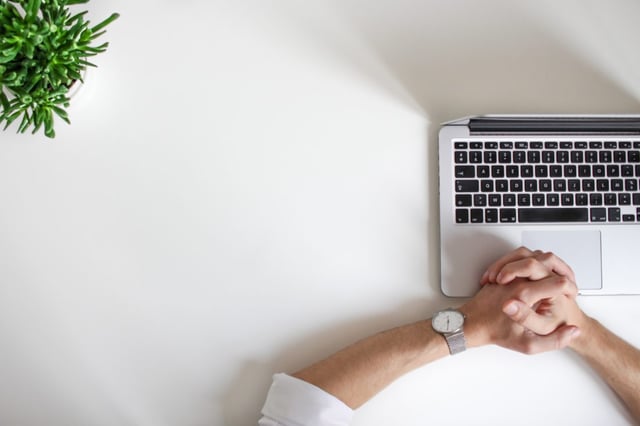 Page abandonment increases as page load time increases. Here are some startling numbers about the influence of loading time on consumers actions.
47% of consumers expect a web page to load in 2 seconds or less.
79% of shoppers who are dissatisfied with website performance are less likely to buy from the same site again.
A 1 second delay (or 3 seconds of waiting) decreases customer satisfaction by about 16.
A 1 second delay in page response can result in a 7% reduction in conversions.
-KISSmetrics
USER EXPERIENCE
Your website should provide a good user experience. Users should be able to navigate your website seamlessly. A great user experience is intuitive and simple. Websites that are outdated are difficult to navigate. Information should be easy to find and visitors should be able to access it quickly.
Consider restructuring your website's architecture and identify the most visited pages. None of your pages should be more than 3 clicks away from the home page. While you may think visitors will have the patience to navigate through your site until they find the information they need, that is likely not the case. If content is buried too deep in your website, its value gets buried too. Consider removing any excess pages from your website.
INTEGRATING API'S
To use the latest apps, plugins and integrations your site needs to be up to date. If you want other apps or websites to be able to make use of your data, you'll have to fine tune your backend. Using API's can dramatically improve your overall user experience, but recent API's will not seamlessly integrate with your old infrastructure.
Integrating your site can also have a great impact on your internal processes. By connecting your back-office order fulfillment, billing and CRM systems, you can reduce the likelihood of mistakes and confusion. Eliminate the need for cumbersome software that doesn't work well together by updating your website and introducing new integrations.
SECURITY. SECURITY. SECURITY
Website security is extremely important. With an increased number of threats and hacks, your information and visitors are vulnerable. While newer websites can still be hacked, out of date websites rely on older technologies which increase risk of a security breach. Adopt the newest security best practices to keep your website protected.
We highly recommend migrating your website to HTTPS. If you are unfamiliar with this term or its importance, this article does a great job of explaining the benefits of HTTPS. The "S" at the end of HTTPS stands for "secure." It means all communications between your browser and the website are encrypted. HTTPS is often used to protect highly confidential online transactions like online banking and online shopping order forms.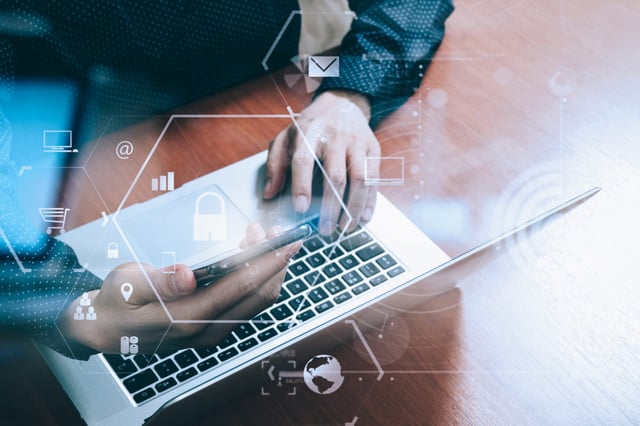 If you are still hosting your own CoLo (co-location) to run your website, you may want to consider switching to the Cloud. Cloud Computing is beneficial because if/when a server crashes, any valuable information will be backed up. Over the years, cloud providers have drastically improved security maintenance. Plus, you don't need to deal with the ongoing support and maintenance of your servers.
MEASURING THE SUCCESS OF A REDESIGN
Once your website redesign is complete, it is important to take the time to evaluate whether or not it was successful. There are many different factors to consider when gathering insight on the performance of your website. Understanding the areas that need improvement will ensure your users are always getting the most out of your website. In order for that to happen, users need to spend enough time on your website to learn about the products and services you offer.
CONVERSION RATE
Conversion rate is a key factor to consider after redesigning your website. Visitors may come across your website for any random reason. The goal of most websites, however, are to convert those visitors into paying customers. In order for that to happen, users need to spend enough time on your website to receive the information regarding the products and services you offer. If your website is user-friendly and interactive, a high engagement rate will come naturally.
SESSION DURATION
The longer a user spends on your website, the more likely they are to access your important content. Tools such as Google Analytics will give you information regarding your average session duration. While session duration does not always clearly reflect the reason a user leaves your website, it can give you a broad idea as to where an issue lies.
WEBSITE DESIGN AND DEVELOPMENT UPDATES
Now you know the most important and most common reasons to update your website. This is not an exhaustive list, but this should serve as a great starting point. Take this as an opportunity to invest in your own business and redesign your website.
Seamgen is a San Diego web design agency dedicated to designing and developing world class digital applications. We can help make your website shine! If you're thinking about a website redesign, we'd love to chat and help you make the decision (no commitments). We're here to help you drive more value for your business and your users.
Contact
We're ready for you! Fill out the fields below and our team will get back to you as soon as possible.