The Battle of the Productivity Suites
Written by Admin
The cloud productivity battle is heating up. Google has become the enduring competitor for Microsoft and now Amazon wants a piece of the pie. Cloud productivity tools allow employees to work more efficiently while taking some pressure off of IT. These tools are great for connecting your workforce and streamlining workflows. Such tools can be used to complete emails, make calls, hold conferences, and share documents. All of the available platforms offer different services, so it's up to you to determine which one best suits your needs. We have broken down the pros and cons of each productivity suite and provided our personal opinion to help you make this important decision.
G Suite
Google offers three options for businesses: G Suite Basic, G Suite Business, and G Suite Enterprise. All of these are well-rounded productivity suites, but based on your needs you may want the additional services offered by the more advanced options.
G Suite Basic costs a minimal $5 per user per month and is perfect for small and medium businesses. This version includes all of the core G Suite Apps, 24/7 phone and email support, and up to 30GB of cloud storage. With 30GB of storage space, a small business can be comfortable that there is enough room for all their important documents, but if you feel the need for more space then upgrade to G Suite Business.

G Suite Business offers everything in the Basic version along with unlimited cloud storage, archiving and compliance features, and the ability to audit reports to track user activity. You can gain access to these upgraded features by paying only $10 per month. For much larger organizations in need of higher security measures there is G Suite Enterprise. To learn more about the specific services provided by each tier, you can visit G Suite pricing.
The apps included in the Google productivity suite enable users to create documents, send emails, instant message, and keep events and meetings organized on a calendar. The G Suite is ideal for organizations with remote workforces that need to collaborate on projects in real time. With Google's software you will never lose any important documents because they will be stored in the cloud. Google documents are automatically saved and backed up. If you still think G Suite may not be for you, Microsoft offers similar services with many more bells and whistles.
Microsoft Office 365
With Microsoft Office 365, there is little to no learning curve because the applications offer a format that is familiar to almost every professional in the business world. Office 365 for business is available in three different tiers. The basic version, Business Essentials, provides users with a web version of Word, Excel, and PowerPoint and 1TB of OneDrive storage for $5 per user per month. For the most basic package, we believe that Google outperforms Microsoft.

If your business needs offline access to the Office applications and cloud file storage, then the Business option is for you. It offers desktop versions of all the Office 2016 applications and access to the support team. See a more in-depth analysis on the features and pricing that Office 365 offers.
When compared to Google's productivity suite, Microsoft is better designed for scalability. Google has the approach of one size fits all. They allow you to increase the number of users, but the applications and features remain the same. Microsoft's solutions can be tailored to the size of your business. Flexibility and scalability in the product you choose are essential to continue growing, without needing to worry about leaving your productivity suite behind.
Comparing the productivity suites head-to-head

If we look a little bit closer into the applications that each service provides, there are significant differences in functionality and accessibility.
Word vs Docs
When thinking about document creation, Word is undoubtedly the most popular tool worldwide. Almost everyone knows how it works and thousands of people work with it every day. Both Word and Google Docs offer a large selection of templates to choose from and they have built-in editing tools. Google's interface may be tricky at first, but the learning curve is small. Google's abilities to be used cross-platform, sync automatically, and easily distribute documents gives it a slight advantage.
PowerPoint vs Slides
At first glance these may look very similar, but PowerPoint is far more capable. The intricate features and hundreds of templates make PowerPoint the clear winner. Google Slides' basic interface and limited number of templates makes it difficult to craft a professional presentation. The biggest selling point for Google Slides is the ability to simultaneously edit slideshows.
Excel vs Sheets
Excel is the true front-runner for anyone who is serious about crunching numbers. The application's possibilities are endless. Most people use Excel for basic data entry and have never seen its true potential. Its sophisticated formulas, filtering, tables, and macros offer so much more. Excel has become the essential tool for budgeting, data entry, and financial forecasting. Google Sheets falls short.
The biggest drawback with Microsoft applications is that they do not support real-time collaboration. Making edits and emailing files back and forth becomes a daunting task and can lead to mistakes and lost data. Microsoft does offer an application, SharePoint, that enables users to simultaneously edit documents, but it comes at a premium price and is a complex platform to configure.
Other options to consider
Although not as popular as Google or Microsoft, there are several other productivity suites out there. The most recent contender in this space is Amazon. They recently introduced their productivity applications, which consist of Amazon WorkSpaces, WorkMail, and WorkDocs. These applications simplify management for remote desktops, email, calendar, and document creation. They have a pay-as-you-go monthly pricing plan, so you can avoid any long term commitments. Amazon may have the upper hand when it comes to web services and making sure your information is secure.
With Zoho One's 40 integrated applications, users can keep everything connected. The applications help manage sales, marketing, accounting, customer support, and more. The large selection of productivity tools give you contextual integrations to communicate and collaborate with colleagues, customers, and vendors. The price point of $30 per user per month may seem high, but this revolutionary productivity suite can help run your entire business.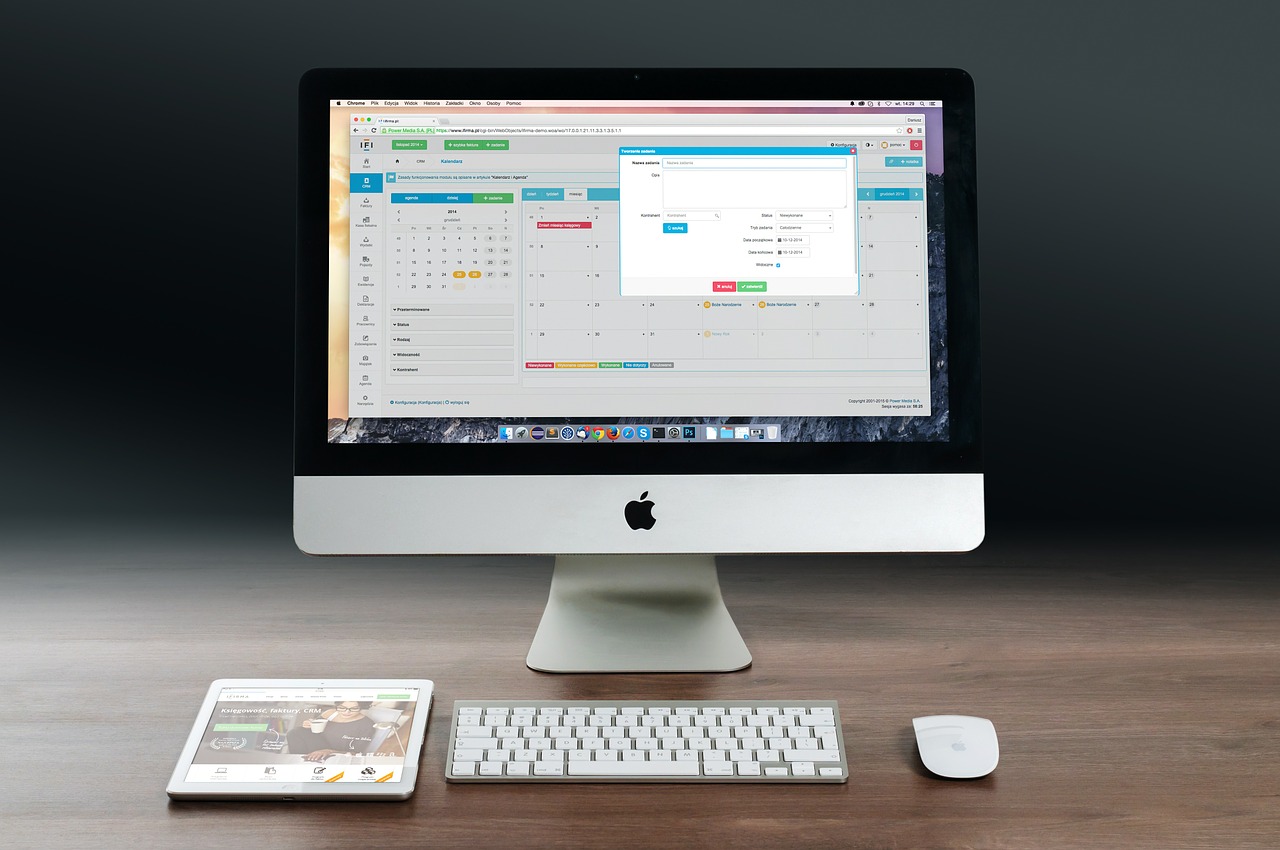 If you really want to save your dollars, there is an abundance of free productivity suites, but most don't include all the features or tools most users need. One of the best is SoftMaker's FreeOffice. Their latest version is fully compatible with DOC, DOCX, XLS, XLSX, PPT and PPTX file formats. This means that you can seamlessly transfer and edit documents that were native to Microsoft Office applications. Although one can get by using this productivity suite, it's not ideal for a business scenario.
The ability to collaborate on projects from opposite sides of the world has revolutionized the way we complete tasks. The biggest challenge is determining which suite will work best for your needs. Office 365 offers more applications, is more generous with storage, and offers better baseline security for your data. Google was developed as a collaboration-focused solution, so if you're constantly collaborating on projects, you're probably better off with G Suite. Hopefully this has provided some valuable insight and has helped you get one step closer to choosing the productivity suite that's right for you.
Thanks for reading!
If you'd like to learn more about tech and the latest trends, check out our other posts. To inquire about any custom application design or development, please contact us.
Contact
We're ready for you! Fill out the fields below and our team will get back to you as soon as possible.