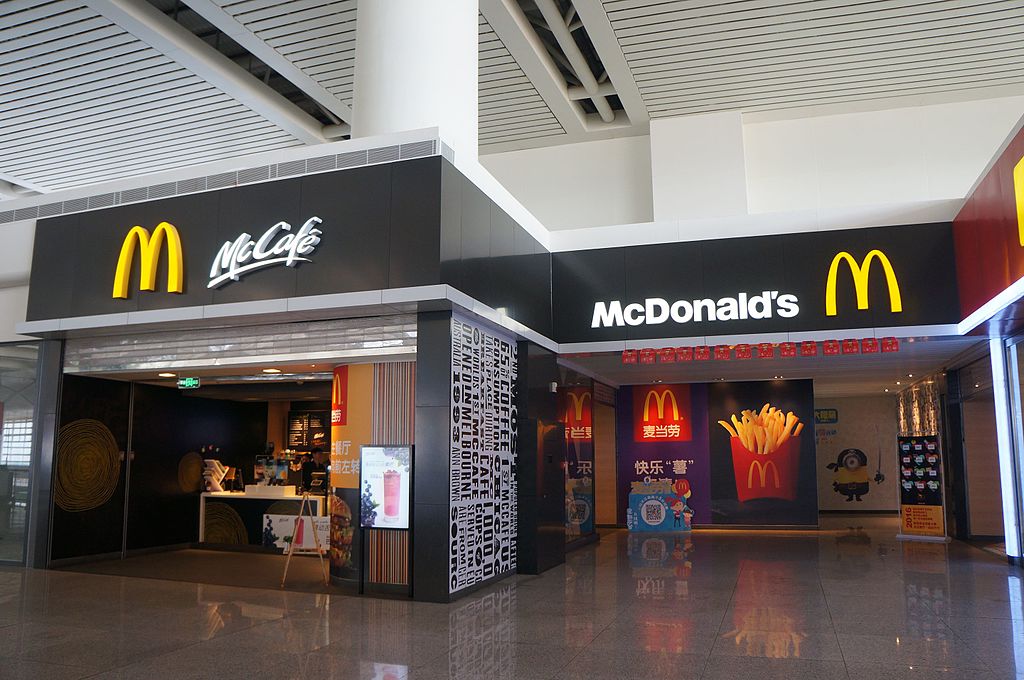 The Mc-Business Model: McDonald's in the 21st Century
Written by Marc Alringer
Overview
McDonald's, a global fast-food giant, is undergoing a significant transformation in response to evolving consumer preferences and labor challenges.


The company is leveraging technology, including AI, to enhance the customer experience, optimize its supply chain, and automate certain aspects of its operations.


This shift in the business model reflects McDonald's commitment to remaining a leader in the fast-food industry by embracing innovation and adapting to the changing landscape.


---
What's more American than Apple Pie? Burgers and lawsuits. And a whole lot of computers. McDonald's arguably hand-built the fast-food industry and is now changing the business model that made it so successful.
Early History: Who Created McDonalds?
McDonald's, a household name around the world, had humble beginnings. It all started in 1940 when the McDonald brothers, Richard and Maurice McDonald, opened a small drive-in restaurant in San Bernardino, California.
They initially operated restaurants that focused on serving a limited menu of hamburgers, french fries, and milkshakes. What set them apart was their emphasis on customer experience, efficiency, and speed. They streamlined their kitchen operations, pioneering the concept of the "Speedee Service System," which laid the foundation for the McDonald's we know today.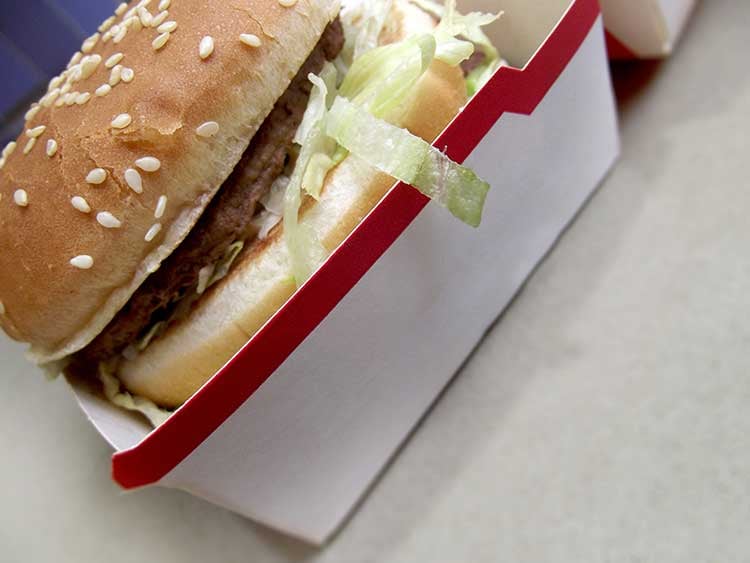 In the early 1950s, Ray Kroc, a Multimixer milkshake machine salesman, encountered the McDonald brothers' innovative restaurant. Impressed by their concept, he saw the potential for expansion.
In 1955, Kroc opened the first franchised McDonald's restaurant in Des Plaines, Illinois, becoming the company's first franchise agent. This marked the official birth of the McDonald's Corporation, and more importantly, the McDonald's business model.

WHO ARE WE? DIGITAL TRANSFORMATION EXPERTS
At Seamgen, we help modern businesses transform their business models via flexible, scalable custom software solutions for a variety of clients, from startups to Fortune 500 companies.
Over a decade of experience driving new user engagement, capturing new revenue streams, and maximizing ROI.
Collaborate directly with technology service teams to deliver native software applications such as mobile ordering.
USA Design Led Development Agency based in San Diego, CA.
We invite you to contact us for a free consultation!
The McDonald's Business Model: A Global Giant
McDonald's has evolved into the most valuable fast-food chain in the world. Its success is driven by a business model that leverages its iconic product, fast food, and franchises.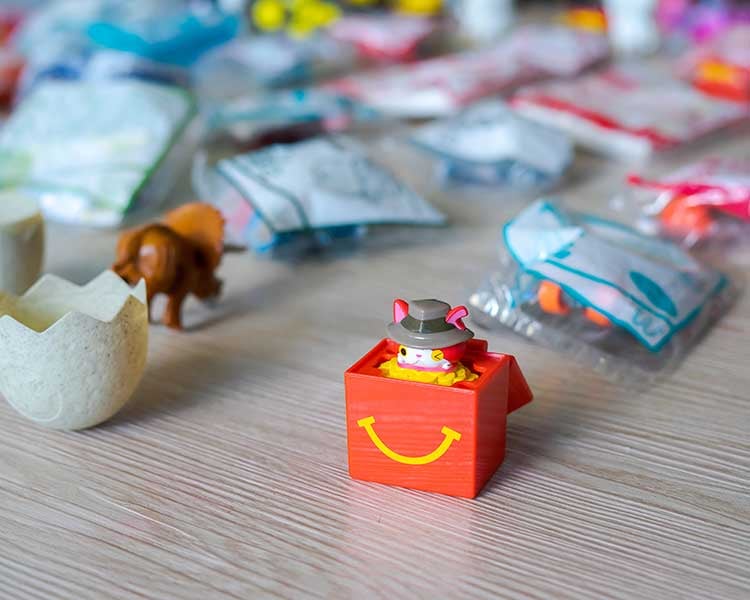 Approximately 93% of all McDonald's locations worldwide are franchises, attracting entrepreneurs with the promise of impressive profit margins and a nearly guaranteed moneymaking venture.
Moreover, McDonald's operates the following global business divisions:
International Markets
US operations
International Developmental Licensed Markets and Corporate.
McDonald's success lies in its commitment to growth through a strategic approach known as the Velocity Growth plan. This plan revolves around retaining existing customers, regaining those who visit less frequently, and converting casual customers into committed patrons.

Marc Alringer
President/Founder, Seamgen
Marc Alringer, the visionary President and Founder of Seamgen, has been at the forefront of digital transformations, specializing in web and mobile app design and development. A proud alumnus of the University of Southern California (USC) with a background in Biomedical and Electrical Engineering, Marc has been instrumental in establishing Seamgen as San Diego's top custom application development company. With a rich history of partnering with Fortune 500 companies, startups, and fast-growth midsize firms, Marc's leadership has seen Seamgen receive accolades such as the Inc 5000 and San Diego Business Journal's "Fastest Growing Private Companies". His expertise spans a wide range of technologies, from cloud architecture with partners like Microsoft and Amazon AWS, to mobile app development across platforms like iOS and Android. Marc's dedication to excellence is evident in Seamgen's impressive clientele, which includes giants like Kia, Viasat, Coca Cola, and Oracle.
The American fast food company achieves these objectives through three key growth accelerators:
Experience of the Future (EOTF)
McDonald's is modernizing its restaurants by incorporating cutting-edge technology to enhance customers' perception of the brand. This includes innovations like self-order kiosks, creating a more seamless and efficient dining experience in operated restaurants.
Delivery
McDonald's has expanded its delivery services to more than half of its global locations. This move taps into the growing demand for convenience and brings McDonald's to customers' doorsteps. Convenience like this makes committed customers out of everyday consumers.
Digital
The digital transformation allows customers to have more choices when it comes to ordering, payment, and service through apps and self-order kiosks in company operated restaurants. This way, McDonald's adapts to the changing preferences of tech-savvy patrons.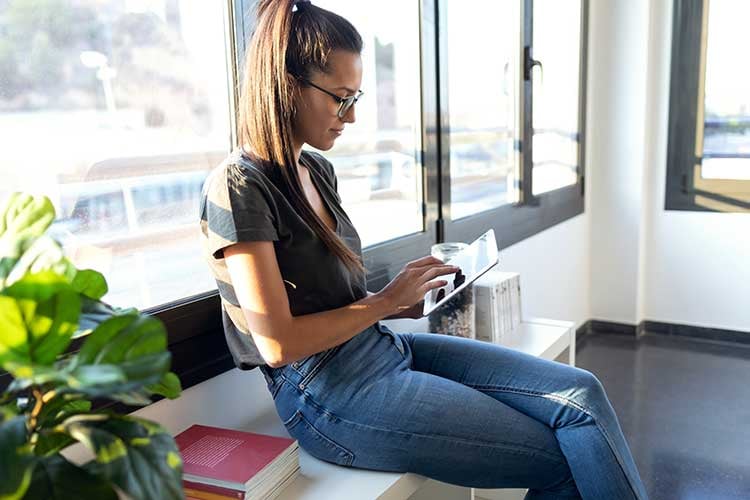 Seamgen Pro Tip: We specialize in guiding businesses through digital transformation journeys, harnessing technologies like AI and mobile apps to enhance customer experiences and operational efficiency, much like McDonald's integration of technology in their business model.
Global Presence of McDonald's Business Model
The extensive global presence of the business model resulted in a total of over 32,000 restaurants by the end of 2019. Notably, the United States emerged as McDonald's most lucrative market, contributing significantly to its overall revenue.
In 2022, the company raked in a substantial $9.42 billion in earnings from its operations in the USA alone. The McDonald's franchised and company-operated restaurant network expanded to 40,275 establishments in 2023.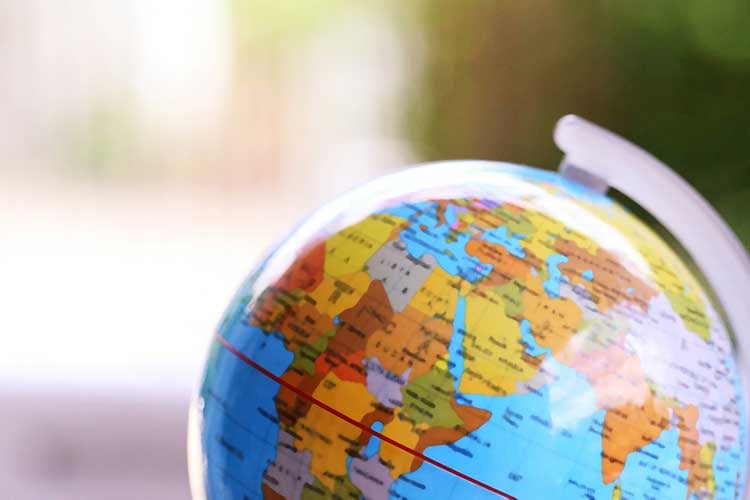 Leading the charge on the international stage, the United Kingdom and China emerged as prominent market operators. In 2022, international markets collectively generated a remarkable revenue of $11.16 billion.
---
Modern Day McDonald's
Today, the McDonald's business model boasts an impressive global presence, with approximately 40,275 locations in 114 countries, serving a staggering 69 million customers per day. This means that roughly 1% of the world's population interacts with the McDonald's brand on any given day, making McDonald's the world's largest restaurant chain by revenue.
Despite its ongoing success, McDonald's faces a significant challenge when operating company owned restaurants. This challenge stems from the rise in popularity of fast-casual restaurant models such as Five Guys or Smashburger. These alternatives captured the attention of consumers seeking healthier, more customized dining experiences.
However, McDonald's remains committed to adapting to the changing landscape and continues to shape the fast-food industry with its innovative approach to business model, business, and technology.
---
The Three-Legged Stool
Before we can understand what they're changing their business model to, we need to understand what the McDonald business model was.
In a nutshell, they applied assembly line techniques to their restaurants to increase productivity. Great idea, right? That's not even the good part.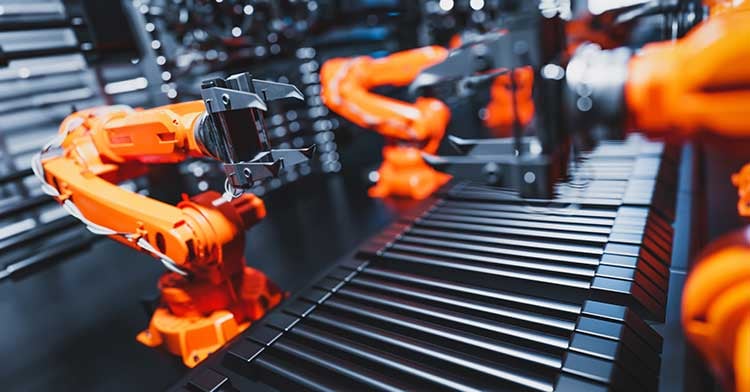 Think of the franchise business model as a triangle; a system of interactions between the larger holding company (suppliers), independent owners (franchisees), and store employees. Since its creation by Ray Kroc in the 1950s, it's worked out well for everybody.
Well, almost everybody.
Recently, the third leg of the stool has been up in arms about McDonald's poor wages and working conditions. But that's not the fault of the McDonald's system, is it? It's the franchiser's problem, right?
That's the problem; nobody really knows.
Seamgen Pro Tip: Just as McDonald's utilizes technology to streamline operations, Seamgen creates tailored software solutions for businesses, optimizing processes, reducing costs, and driving efficiency. Our expertise can help you achieve similar success in your industry.
---
McLawsuits
Running a multibillion-dollar conglomerate comes with a few perks. The corporate jet and high-level marketing strategies, for example. Then there's the other side of the coin, where you have to keep your huge legal team on retainer for the multitude of (not so) frivolous lawsuits that come in.
So, lawsuits are just a part of the business model, right? These corporate hotshots surely know how to deal with them.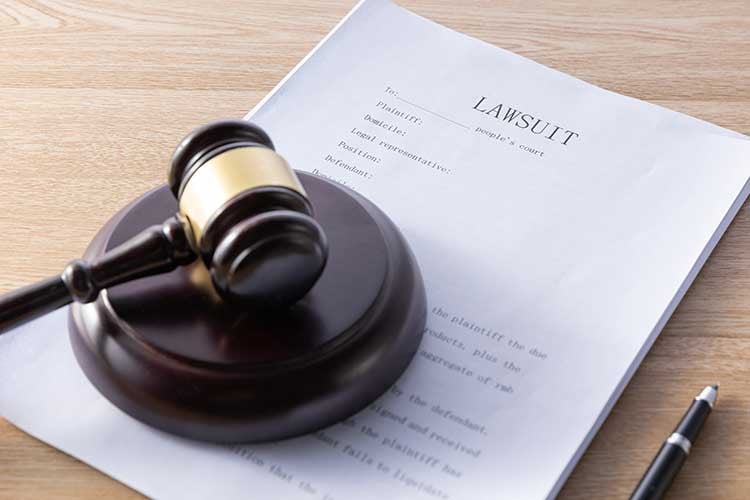 Not if it challenges the whole business model that McDonald's, and the rest of the fast-food industry, has been operating on.
Workers are suing the fast-food chain for unfair pay, pushing for $15 an hour. McDonald's, in response, said that they would begin automation in all of their US stores. So instead of talking to a pubescent teenager with voice cracks, your orders might be made via computers and robots.
But we'll get to that later. Right now, we're talking about lawsuits.
If you look at a worker's checks and paystubs, it's the franchisee who signs and pays the workers, not the parent company. Therefore, logic states that if they want to sue in a franchised business model, they should sue the franchisees and not the franchiser.
The workers, though, claim that the McDonald's parent company is actually "the boss". According to the business model, the parent company is in charge of the menu, uniforms, supplies, training materials, and even the computers used.
They also claim that this is a system designed for the parent company to avoid all responsibility and shift it all toward the franchisees. That's why they're suing; they're suing the McDonald's Corporation for short pay and firing via union activism.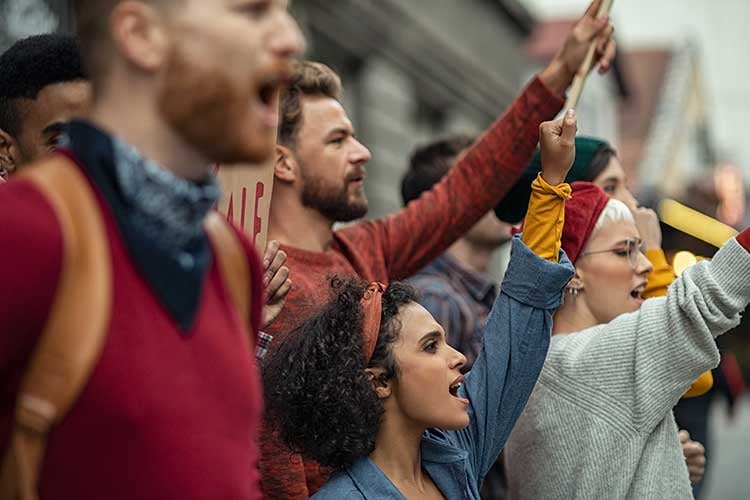 All this, in turn, is bad news for McDonald's restaurants and the company. If McDonald's becomes a joint employer, then they're equally as responsible as the franchisees.
That is why they're shifting the franchise business model.
But instead of appeasing worker's demands, they're using their massive capital and the cheap abundance of computers to circumvent the "third leg."
---
The Bigmac(intosh)
Like I said, we'll get to the computers later. And it is now "later."
McDonald's is fighting fire with silicon. Instead of bending to worker will, they're trying to automate their stores, and it makes a lot of financial sense.
If they're required to pay the $15 an hour, their profit margins are going to shrink drastically. So instead of losing a decent amount of money in perpetuum, they'd rather buy computers to do something that computers already basically do.
They're going to have the customer, via touch kiosk or mobile device, order their meals.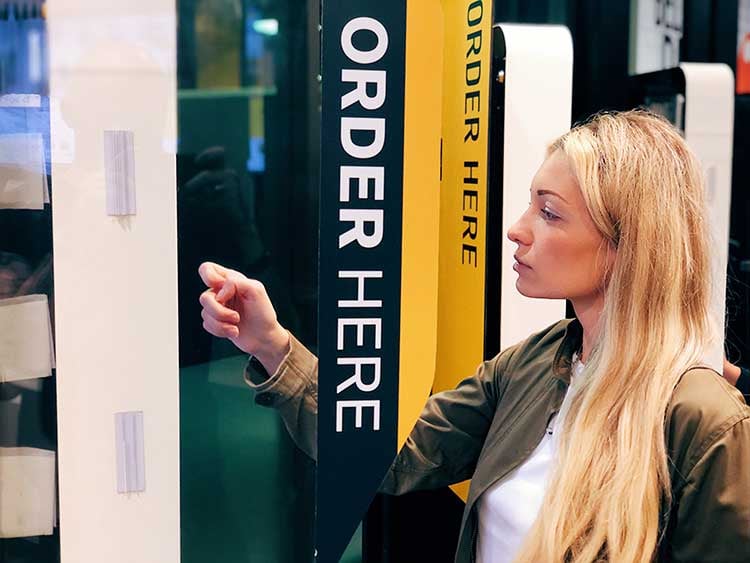 A Technological Revolution
It makes sense, though. These companies' business models rely on (or exploit as some would say) cheap labor. So if cheap labor becomes not so cheap anymore, there's no point in keeping it; especially with the ubiquity of computers, a one-time investment will last for years and years.
Not only that, there are none of the costs associated with people; no unemployment insurance, no healthcare insurance, no training.
This is not some far-off future; Skynet is here!
Just kidding. But, a McDonald's in Phoenix, Arizona, has become almost entirely run by robots. The results? They work 50x faster, and more efficiently, and there are no more errors.
This is the shift of the McDonald's business model; instead of the "three-legged stool," they've become something more akin to a bicycle; it only takes two, and the profits just keep on rolling in.
Seamgen Pro Tip: We understand the importance of adaptability in a changing business landscape. We work closely with clients to develop flexible software solutions that can evolve with their needs, ensuring long-term success in the 21st century.
---
AI in McDonald's Transformation
In the ever-evolving landscape of the fast-food industry, technology has become the driving force behind McDonald's latest adaptation. One of the key players in this transformation is Artificial Intelligence (AI).
AI Enhancing Customer Experience
As McDonald's embraces the digital age with innovations like self-order kiosks and mobile app integration, AI takes center stage. These technological advancements not only improve the customer experience but also streamline operations.
For instance, AI-powered algorithms help predict customer preferences, allowing McDonald's to tailor its menu offerings and promotional deals. This personalization keeps customers engaged and coming back for more, a crucial aspect of the Velocity Growth plan.
Streamlining Supply Chain with AI
Furthermore, AI plays a pivotal role in optimizing the supply chain. It assists in demand forecasting, inventory management, and even in predicting the most efficient routes for delivery services. This level of data-driven decision-making ensures that the right ingredients are available when and where they're needed, contributing to a seamless dining experience and efficient delivery services.
Moreover, AI enhances the efficiency of McDonald's digital platforms. Chatbots and virtual assistants are becoming commonplace, offering customers quick and convenient ways to place orders and get assistance. These digital interactions and marketing strategies are not only efficient but also cost-effective for the company.
The Role of AI in Labor Automation
As McDonald's embraces automation in response to labor challenges, AI-driven robotics are taking on roles previously handled by human workers. From flipping burgers to assembling orders, these robots work tirelessly, ensuring consistency and precision while reducing labor costs in high growth markets.
While the fast-food industry faces various challenges, McDonald's is leveraging AI to navigate this shifting landscape. As they shift from the traditional "three-legged stool" to a more streamlined and tech-driven model, it's evident that technology, including AI, will continue to be a driving force behind McDonald's success in the 21st century.
---
THANKS FOR READING!
Enjoyed this article? We have several more where that came from. Check out a few of our other, recent posts below highlighting software development.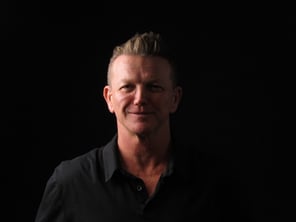 Written by
Marc Alringer
President/Founder, Seamgen
I founded Seamgen, an award winning, San Diego web and mobile app design and development agency.
Do you need a premier custom software development partner?
Let's discuss your modernization strategy and digital application goals.
Let's Connect
Contact
We're ready for you! Fill out the fields below and our team will get back to you as soon as possible.