Creating a Theme Park Mobile App
Written by Admin
Are you trying to differentiate yourself, get more people to the park, and make your amusement park the most fun possible? Well, now you can do so with the creation of a theme park mobile app!
Millions of people attend theme parks to have a good time and enjoy the rides. With the advent of mobile apps, theme park guests now have a completely enhanced experience when visiting their favorite attractions. Say goodbye to the days of waiting in long lines, getting lost numerous times, and not being able to find your car at the end of the day, and say hello to the new theme for theme parks: mobile apps!
Since a majority of the park visitors have mobile devices, why not use them to your advantage and create a theme park mobile app that amplifies their experience? Printed maps are outdated, and some people still have trouble navigating around the park.
Not only are these applications great for interacting with daily visitors and improving the guest's overall experience and satisfaction, but they can also serve as a new revenue stream for theme parks. A theme park mobile app provides useful insights to park management and increases consumer touchpoints, which enables a park to market to its guests in new and exciting ways.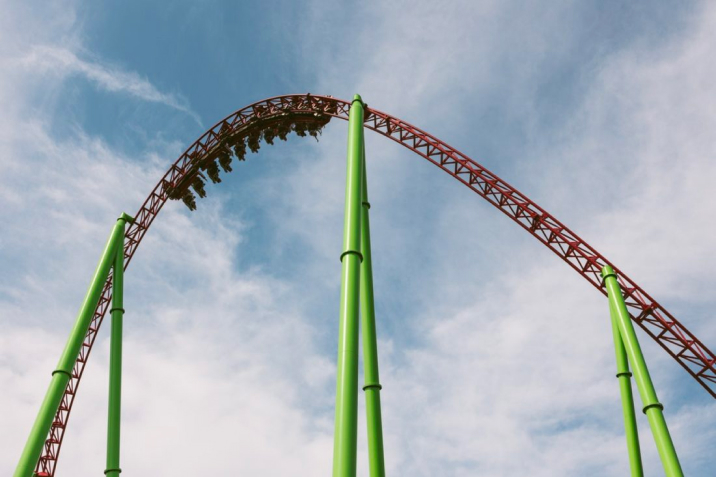 Why Develop A Theme Park Mobile App?
As with building any app, a theme park mobile app should define its target audience and the problems the app aims to solve.
Theme parks should start by solving common problems that park guests experience when they visit. In addition to your visitors pain points, there are a number of challenges that you most likely face as an amusement park owner or manager who cares about improving the business, increasing customer loyalty and satisfaction, and of course increasing revenue. These challenges include:
Waiting in long lines
A mobile app can alleviate this problem by showing the average wait time for attractions and notifying users of areas that have the least amount of people.
Research by Omnico found that 70% of US amusement park visitors choose not to buy food and beverages at a park because of the lines. Half of these respondents would spend five times more if they could avoid lines and order food and beverages beforehand or pay for them immediately with an application.
Getting lost around the park
By providing visitors with directions to their favorite attractions, you can make sure to keep the people flowing in the right direction.
Tracking

customer satisfaction
Most park visitors will not take the time to go online to leave a comment or fill out a paper questionnaire, so leverage your mobile app to ask for feedback. By simplifying the process and creating a gamification strategy around reviews and feedback, you can collect invaluable data.
Trying to find the closest bathrooms
No one likes to spend time searching for a bathroom. By displaying where the restrooms are around the park, users can get their bathroom trips out of the way and focus on the fun attractions.
Losing printed tickets, coupons, paper maps
Nobody enjoys having to carry around the park map and any coupons you received at the entrance. By putting all these loose leaf papers into visitor's mobile devices, users don't have to worry about carrying these things around all day and can access them at anytime.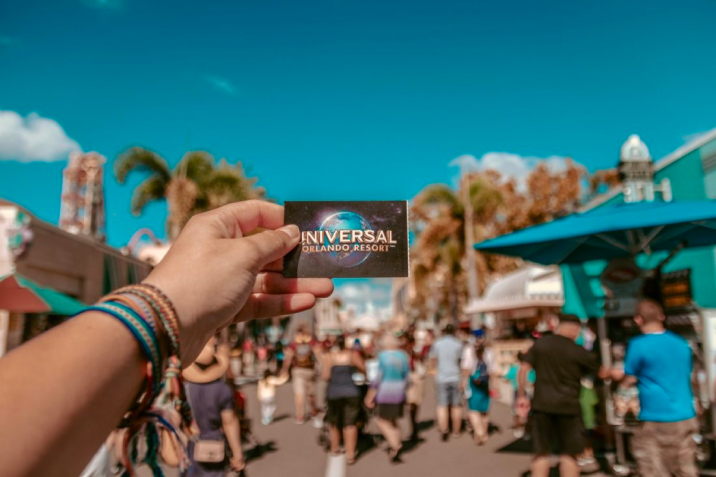 Choosing where to eat
As mentioned earlier, nobody likes waiting in long lines. This is especially true when people are hungry. When customers can pre-order their food, they can avoid waiting in more lines and receive their food right when they get there. You can also use this feature to offer guests special deals that food places nearby are offering.
Personalized experiences
First time and even regular visitors might not know the full potential the park experience can provide for them. Sending out personalized notifications based on which attraction visitors are near or what they are buying helps enrich people's visit and improve the user experience. It also helps build your customer relationships which increases customer retention and the chance that visitors will recommend your theme park to friends.
Investing in a theme park mobile app can provide an enhanced experience for theme park visitors. The size of the investment will vary based on the complexity of the application, but we'll discuss the different types of amusement park apps that you could create.
Theme parks can create apps that combine several of the features mentioned below:
Wayfinding apps: helps prevent visitor confusion by providing GPS and map integration which includes digital signage and architectural cues of the theme park landscape; color codes and indications of a visitor's current location helps them navigate the park


Branded loyalty program apps: provides relevant offers to visitors in an effortless manner to increase customer retention; simple schemes for customers to receive instant rewards and timely promotions; offers a personalized experience to build relationships with customers


Booking and reservation apps: tells which hotels and restaurants are at the park location and allows a visitor to reserve these; provides guests with the best and most reasonable options to increase customer satisfaction


Preordering apps: allows visitors to purchase tickets beforehand, pre-order food to skip long lines, and purchase premium experiences that offer shorter lines; great way to alleviate the stress and impatience that visitors experience in long lines; more efficient use of a visitor's time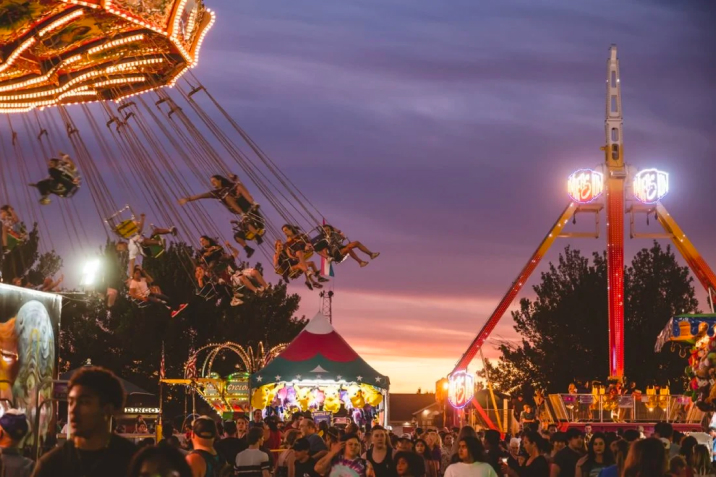 Must Have Features For Your Theme Park Mobile App
An effective mobile app for an amusement park will help improve services and customer satisfaction. To provide a better guest experience, amusement park mobile apps should include some or all of the following features.
Maps/routes: The maps and routes should navigate visitors around the park with every point of interest labeled (i.e. attractions, exhibits, restaurants, bathrooms, parking lot). It's also helpful when these apps allow a visitor to pinpoint where they parked their car (Cedar Point has this feature). These sections should also include all necessary attraction information.
Search and filters: When visitors want to locate a specific hotel, restaurant, or attraction, they should have the ability to do a quick search within the mobile app.
People management: Arguably one of the worst things about a theme park are the long lines that never seem to end. It's useful to help visitors manage their time by allowing them to view live waiting times for attractions.
Payment gateway: If the app offers visitors the ability to pre-order and purchase items, the theme park should choose a secure payment gateway. Some options include Stripe, PayPal, Payline, 2Checkout, and Authorize.Net.
Tickets and coupons: If the app allows visitors to purchase their tickets in the app and the park offers coupons regularly, the app should have a section where users can easily find them.
Push notifications: Theme park mobile apps can send visitors notifications with special offers and reminders of their booking and reservations. For example, if a guest is near a particular vendor, the park can utilize beacon technology to send out a notification about that vendor, which opens new doors to maximize revenue potential.
Mobile surveys: Implementing a mobile survey into the app allows guests to provide instant feedback on their experiences. This allows park management to make more informed decisions about their short and long-term operations.
Offline functionality: By providing offline functionality, guests can be reassured that they have access to features such as GPS location and downloaded tickets and coupons without the hassle of using their data.
Theme Park Apps We've Developed: San Diego Zoo, Safari Park, and SeaWorld
Seamgen has designed and developed a few theme park mobile apps for the likes of the San Diego Zoo, San Diego Zoo Safari Park, and SeaWorld.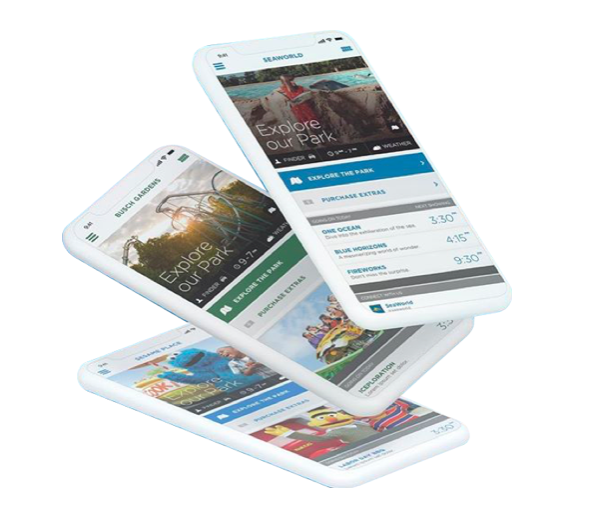 The app that we designed and developed for SeaWorld's six parks functions to provide park management with valuable information while improving the overall guest experience. Each of the applications has the same design structure with different content to emphasize the unique attractions of each park. We built the application using Xamarin, so the six different apps were built with a single code base.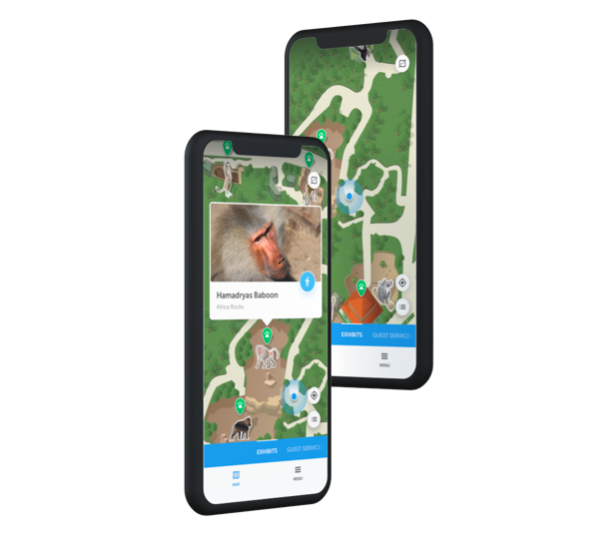 The San Diego Zoo and Safari Park app allows users access to maps of both parks and provides users with an interactive experience to showcase the animals as they navigate through the park. We built this app to engage users with the organization and make sure they know everything that this park has to offer! The app automatically updates to re-route visitors when they make a wrong turn and allows offline functionality to overcome the spotty cell service in the area.
Park management should consider the most common problems park guests experience when visiting their amusement parks. Many parks have the same problems of the dreaded long lines and complicated navigation. A lot of these common problems can be alleviated with a well-designed mobile app. Theme park mobile apps will strengthen your brand, elevate your user experience, and provide additional value to your customers! If you are considering building an app for your amusement park or you think it's time to update your existing solution, don't hesitate to contact us. We know how to combine fun with technical expertise!
See Seamgen's Hospitality Application Development services.
Contact
We're ready for you! Fill out the fields below and our team will get back to you as soon as possible.