The Challenge
Brain Corp's Race Against Time: Accelerating Customer Portal Development for Walmart
Brain Corp was 6 months behind production of their customer portal. A majority of their time was spent perfecting their OS and their proprietary models that were embedded on the robots. With their backs against the wall, they engaged with Seamgen with a mission to quickly set up a customer portal that offered enough business intelligence tooling to offer a decent MVP to one of their major enterprise clients (Walmart). With no access to their customers & a short window for delivery, we were forced to work very closely with the product manager to make assumptions and do feature ideation.

The Solution
Seamgen's Agile Approach to Rapid Product Definition and Development
Seamgen was under pressure to not only define the product quickly but, get our development team started with foundational development tasks. We worked to quickly understand their user archetypes and most immediate needs by embedding ourselves with the product owner to document and collect as much information as we could. After creating a prioritized feature list Seamgen facilitated ideation exercises to define feature concepts and potential workflows for future releases.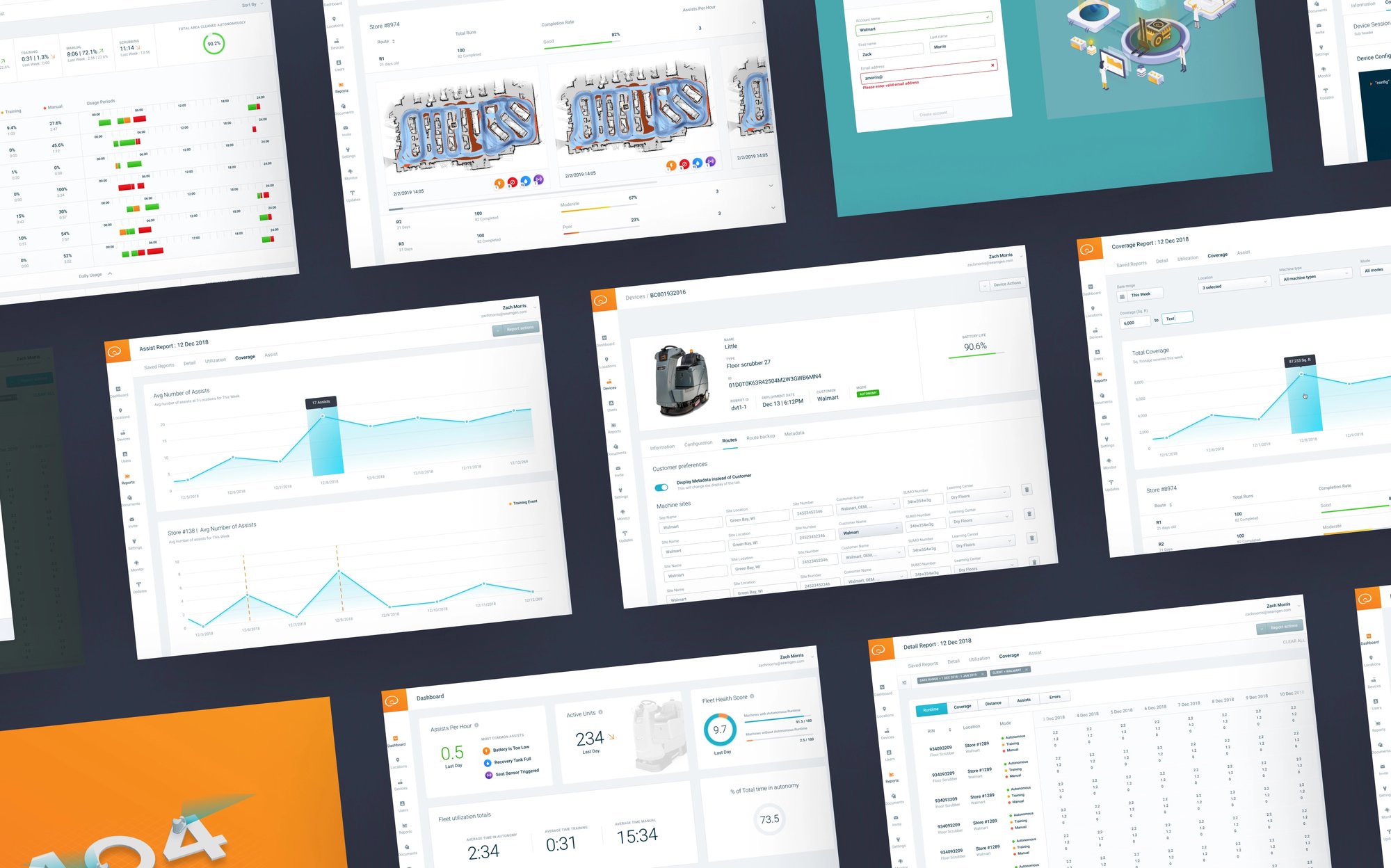 Seamgen's efficient development kickstart
Core Views and Component Library
To get development started quickly, Seamgen's strategy was to define core views and repeated components quickly. To accomplish this, our first task was to iron the most complex data visualizations & reports. In particular the coverage & utilization reports. These two robust views ultimately allowed us to start setting up a component library and design system right out of the gate. By leveraging Figma, we were able to get development started quickly and stay organized through the life of the project.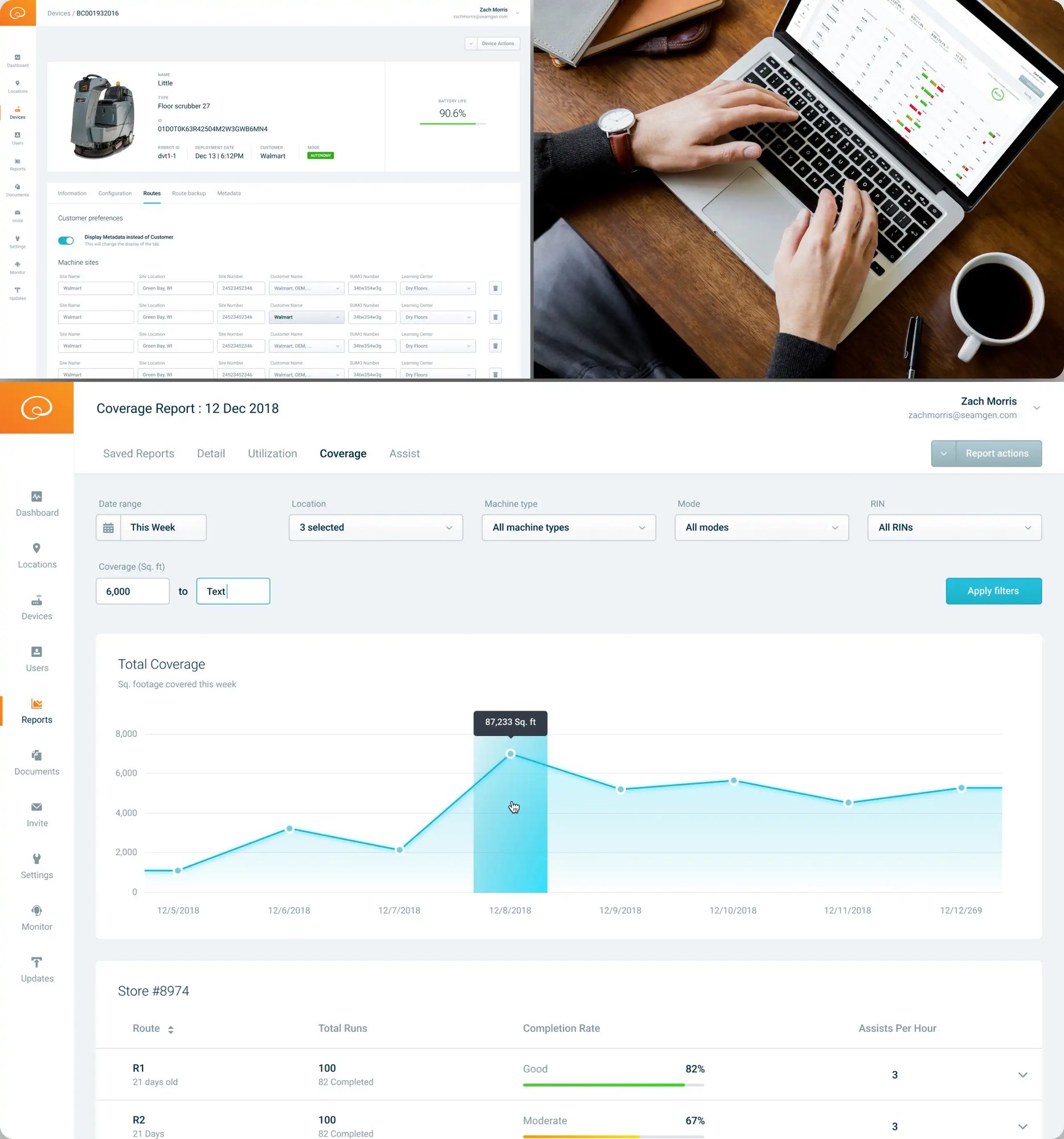 The results
A Sizable Acquisition
The end product for both the MVP and the next few releases were enough for Brain Corp to secure a huge $114 million series C round:
NOT CONVINCED YET?
We've got more great projects
Thanks for checking us out!
Seamgen is San Diego's premier digital product agency, dedicated to positively impacting the lives and experiences of individuals through the implementation and utilization of design and technology. We integrate digital experiences across mobile and web environments resulting in meaningful interactions for users.

Do you have an upcoming project? We'd love to learn more about your digitization efforts and identify if there's an opportunity for us to grow together! Connect with us today at hello@seamgen.com.

You like what you see and want more of it? Have a look at our team Dribbble or Behance.