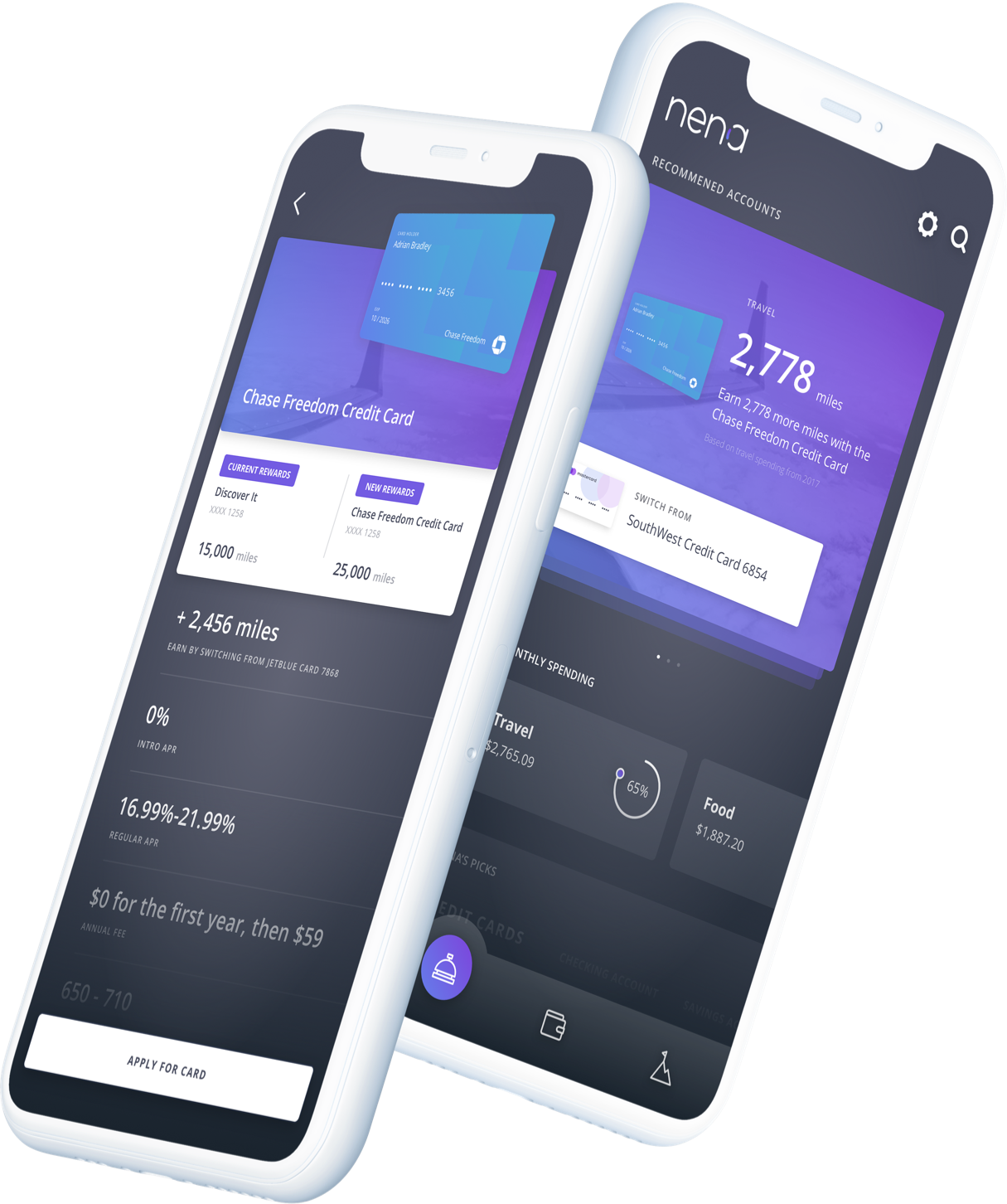 A Discovery and Design Engagement
Nena created a credit card recommendation concept that ensures you maximize your benefits and gain rewards that you truly care about. With a complex algorithm, the application can analyze your spending patterns and behavior, then present a number of credit card options that align with your needs.

The Seamgen team was tasked with validating and refining the concept. They created a clickable prototype that highlights the features and functionality of the app as well as the elegant and intuitive user interface. The clickable prototype allows the Nena team to conduct usability testing and gather meaningful feedback from potential end users. By analyzing user behavior, the Nena team can make more informed product decisions moving forward.
VALIDATE AND FUNDRAISE
Saving Time and Money
More importantly, the prototype serves as a tool to validate the product idea before making the investment to develop the application. By taking the time to validate the concept, Nena saved a significant amount of time and money in the long-run. The prototype has also served as an excellent tool to showcase the product idea to investors. Investors can interact directly with the product and better understand the value the product will deliver to its end users.
THE SOLUTION
Maximize Your Credit Card Rewards
Consumers are relying more heavily on credit cards, and Nena identified an opportunity to provide these shoppers a better return on their investments. They take the stress out of picking the right credit card by finding the card that will allow you to reap the most benefits.
To flesh out the concept, Seamgen began with a user experience workshop that consisted of stakeholder interviews and defining user personas. Through on-going discussions and open-ended questions, Seamgen got to the bottom of it and created a prioritized feature list. It laid the foundation for design and they developed user workflows that aligned with the applications objectives.
Upon receiving client sign off, our design team converted wireframes to high-fidelity comps and ultimately an interactive prototype that looked and felt like the real deal. All development aside, Nena received an elegant, intuitive, and differentiated product that would help take the business to the next level.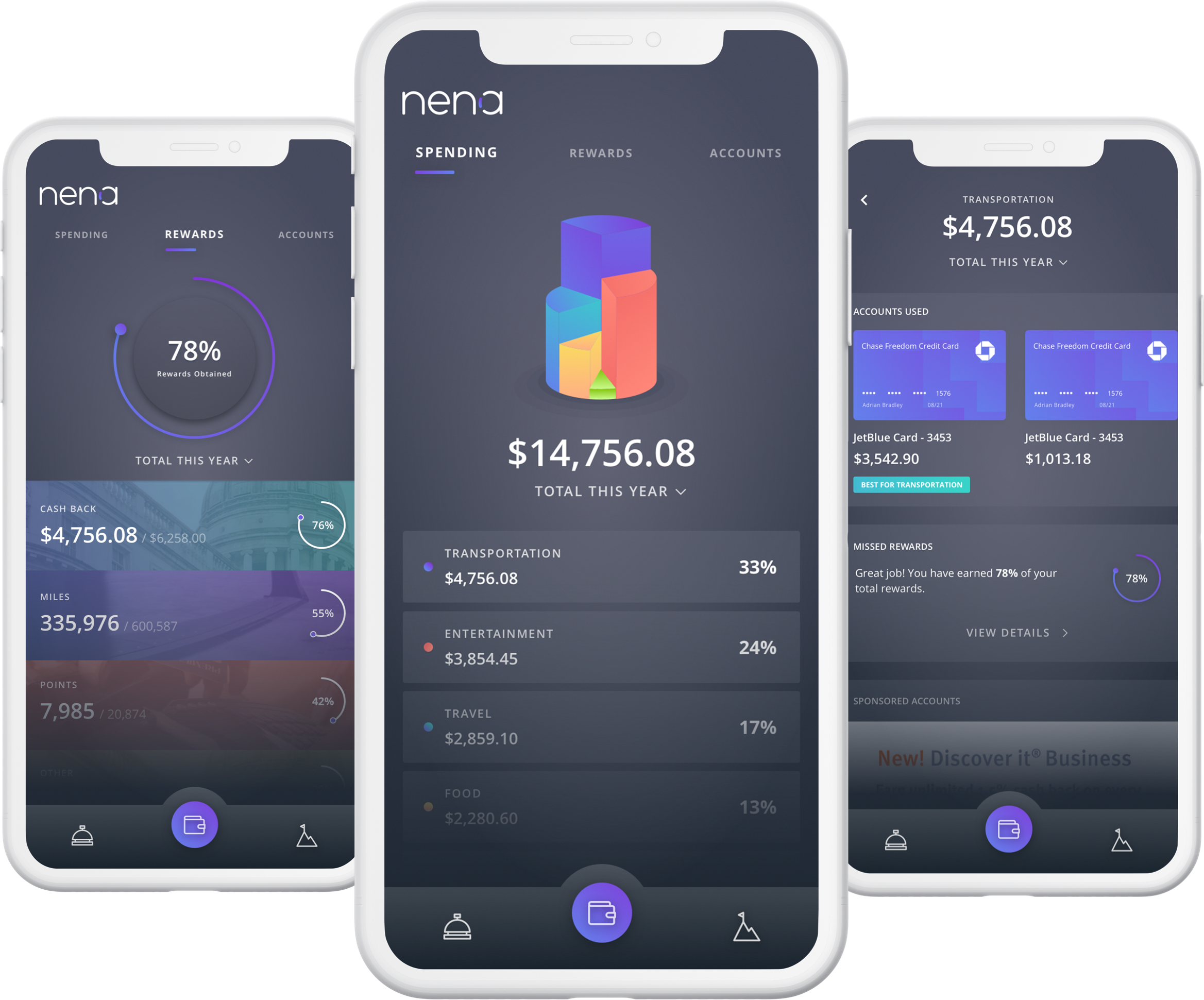 Do you need a premier custom software development partner?
Let's discuss your modernization strategy and digital application goals.