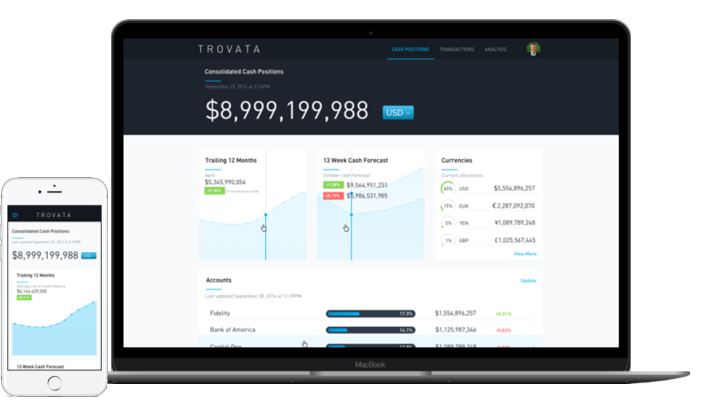 The Problem
Cash is the lifeblood of any business, but updating cash reporting and forecasting is labor intensive, and enterprise treasury management software is expensive. Financial reporting and cash management is meticulous and there is no room for error. Trovata was seeking to improve the age-old practice of relying on convoluted spreadsheets with fragmented data and complex models. Trovata needed a solution that would automate and streamline this process for CFOs and other financial executives.
THE SOLUTION
Automating the Cash Forecast
We partnered with Trovata to build an MVP (minimum viable product) application that enabled the team to validate their product idea and showcase the application to investors. Leveraging our expertise in software development, we also helped source talent that would serve as the foundation of their core staff.
Trovata aggregates banking and financial transactions and automates manual tasks within the FP&A, treasury, and accounting departments, where a spreadsheet is the system of record. We built the backend system that integrates directly with banks' systems of record and introduced the capability to forecast financial positioning in a 13 week forecast.
Dynamic Workflows
The application provides automated data feeds for A/R, A/P, Inventory, Capex, Payroll, Financing, and more. You can receive process updates in real time, and work with existing spreadsheets through bi-directional excel integration.
Financial Modeling
Need to understand the potential cash impact of different business decisions? Trovata scenario modeling lets you analyze cash impacts on-the-fly.
APIs
Trovata uses open banking and ERP integrations to automate data aggregation, normalization, and analysis so you can report on cash positions and trends.
Tech Stack
Java
Angular
AWS
JAVA
Spring Boot
CONCLUSION
Continued Success
We worked with Trovata for over two years and established a fruitful partnership that laid the foundation for Trovata's success. The company has raised multiple rounds of fundraising exceeding $10M and they continue to introduce new features and enhance their product offering.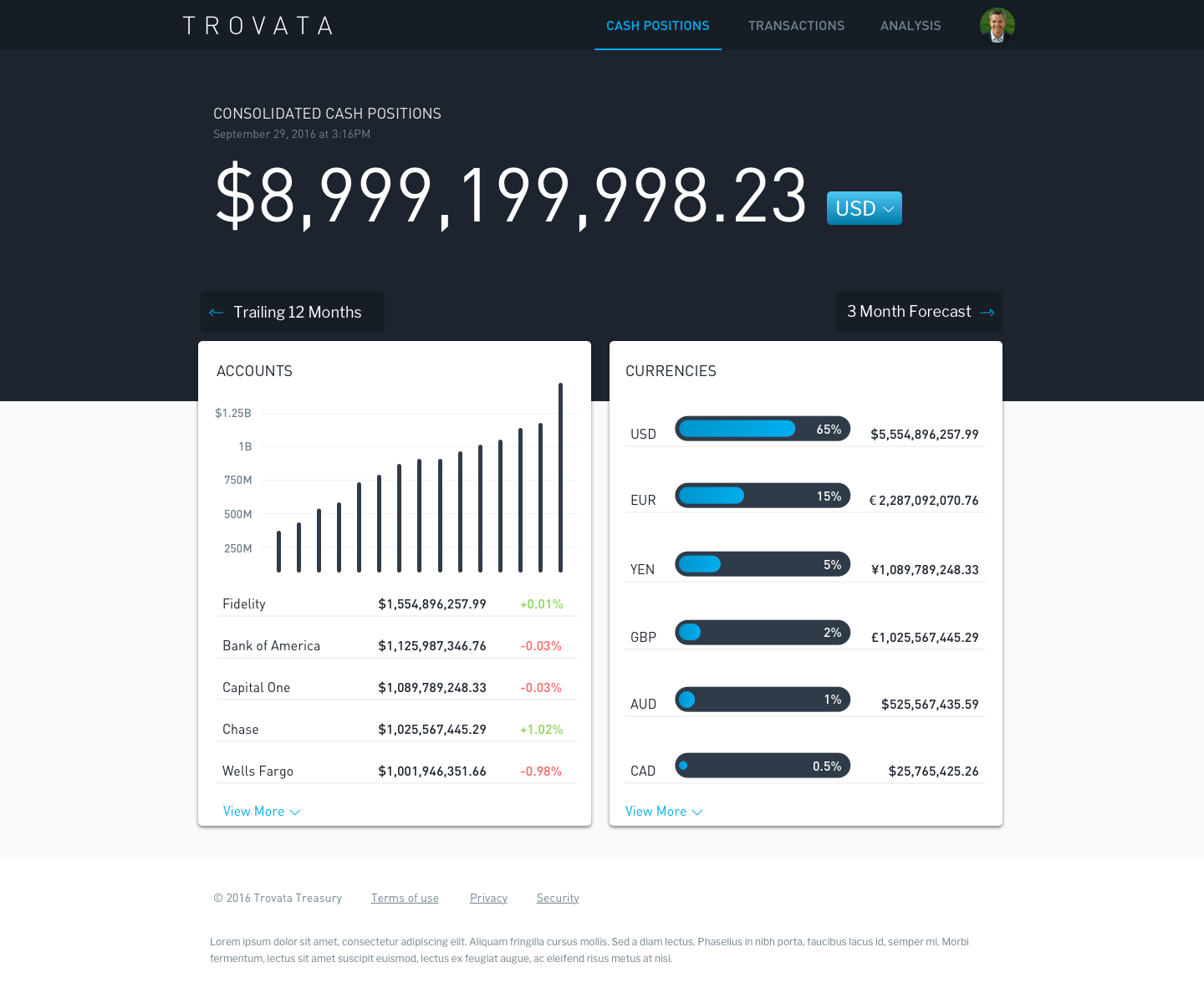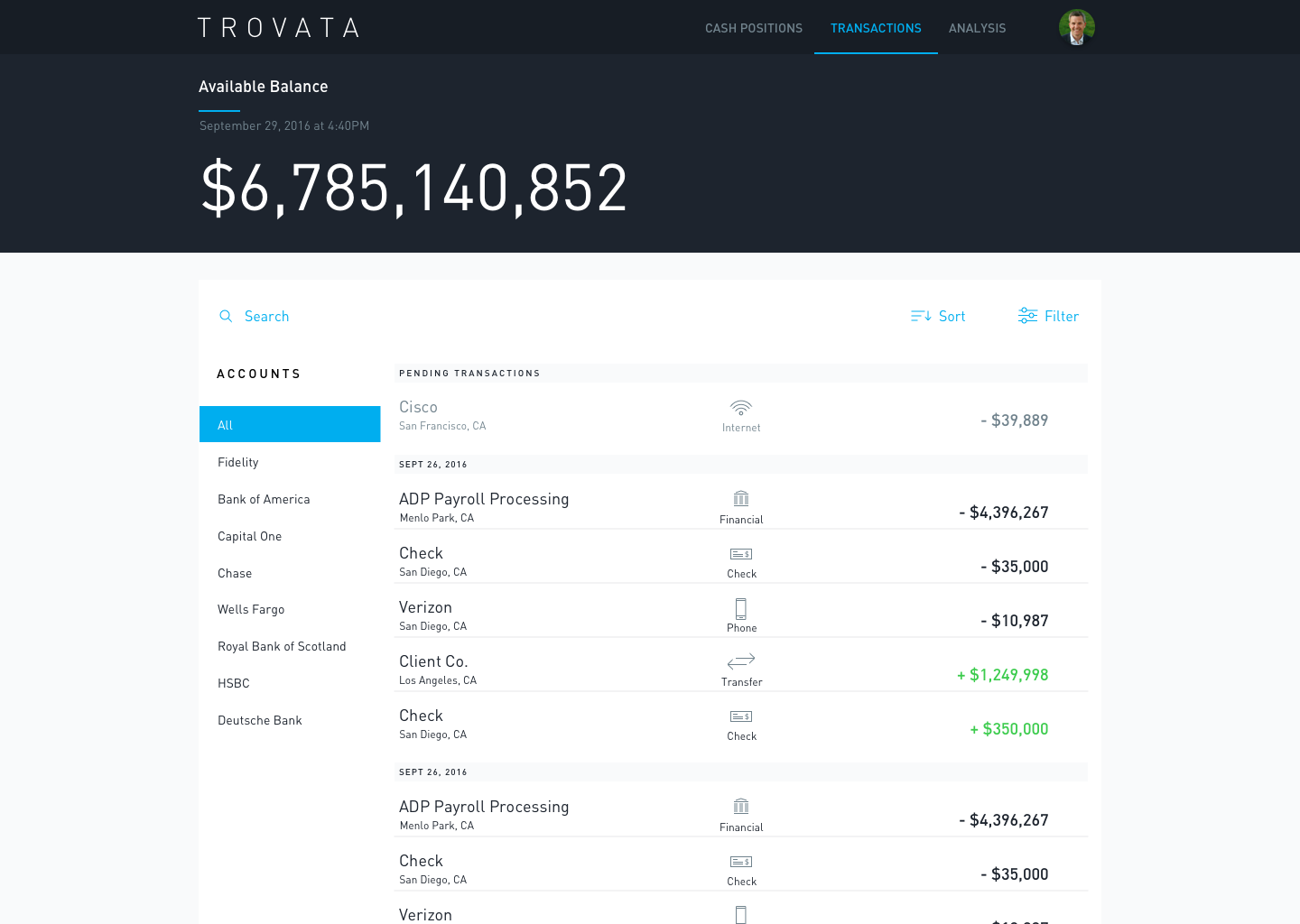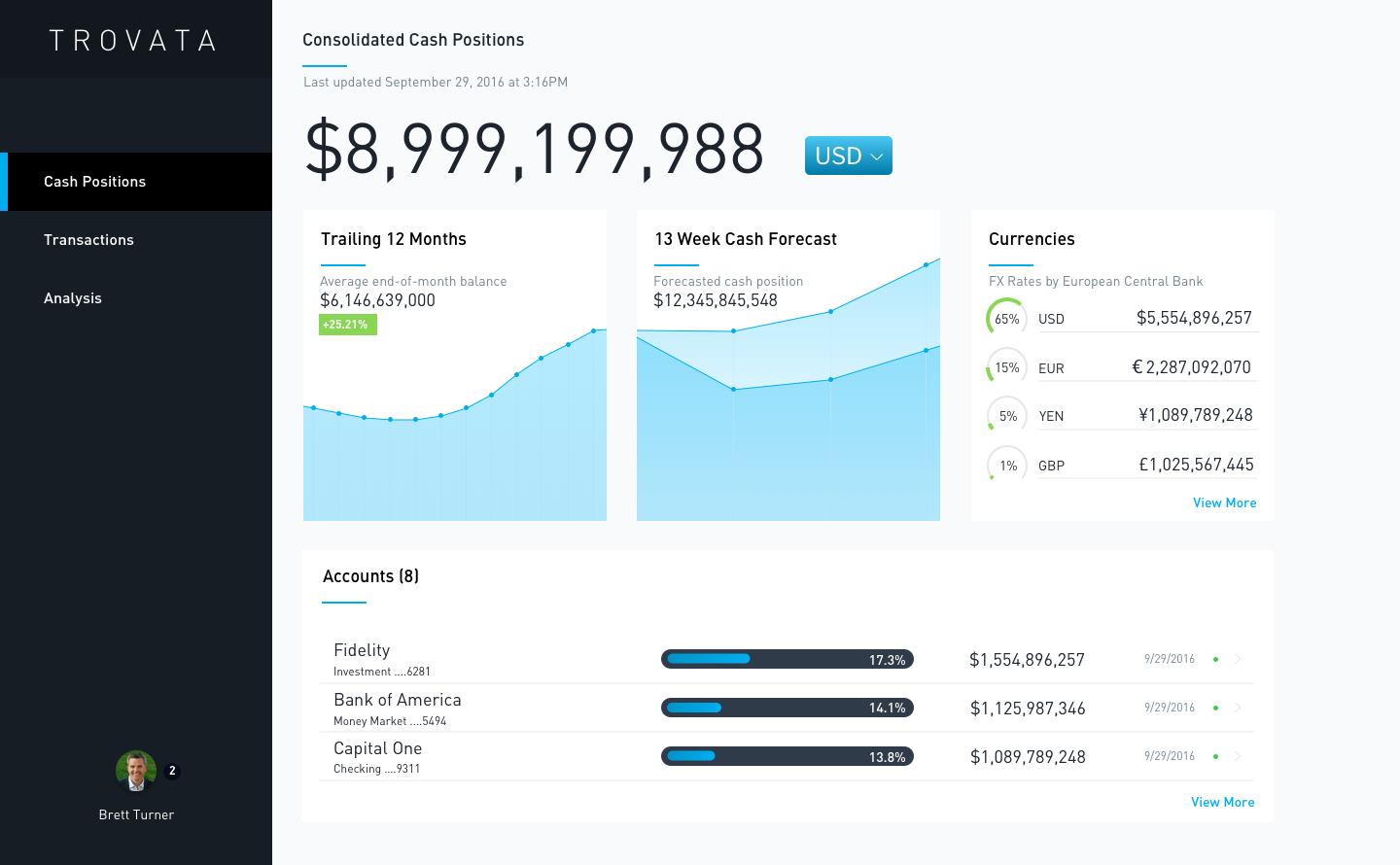 Do you need a premier custom software development partner?
Let's discuss your modernization strategy and digital application goals.