Oracle's Mobile Cloud Services Powered by Xamarin
We extended Xamarin MCS binding to encompass hundreds of applications in Oracle's suite of apps. By consolidating suites such as JD Edwards, applications became manageable from one location, with specific user permissions controlled by program managers.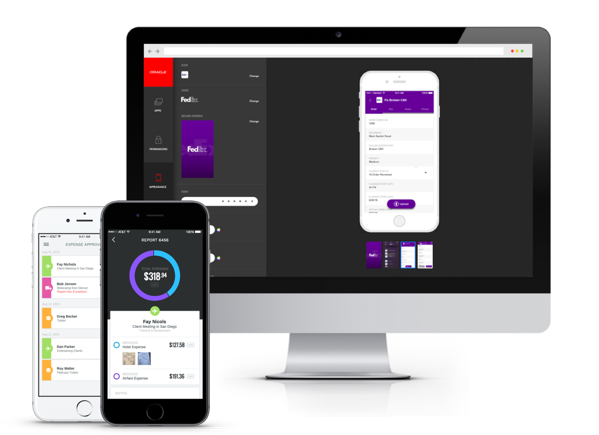 Unified App Styles
Oracle's mobile ecosystem contains nearly 200 applications including over 90 unique apps across both Android and iOS. With so many applications carrying their brand, users were left with a disjointed and disparate experience when moving from app to app.
A flexible user interface and design language solves this issue with an extensive plug and play framework.
POWERED BY XAMARIN
Enterprise UI Kit
Xamarin co-led the charge by spearheading efforts to update Oracle's MCS framework. The resulting strategy ensured Xamarin development across an entire suite of applications.
To sum up the concept, we produced this animated video for Oracle's C-level team at their Openworld Conference:
Do you need a premier custom software development partner?
Let's discuss your modernization strategy and digital application goals.