A Leading San Diego CMS Development Company
The popular, off-the-shelf CMS platforms offer a one-size-fits-all solution that requires you to sacrifice customization, functionality, and security. Our experienced CMS developers and designers will work collaboratively with your team to define requirements and build a custom CMS solution that empowers your organization to grow the bottom line. Leverage our custom CMS development services to build a proprietary and scalable solution that aligns with your business needs.
Senior CMS Developers in San Diego
Streamlining and organizing your website is the easiest way to ensure a proper web presence. Our designers will build pixel perfect dashboards and our software engineers will develop a custom CMS that allows admins, editors, and content creators to seamlessly update and manage your website. As a premier CMS development company, we'll develop a CMS adjusted to your needs based on powerful frameworks and flexible fast-load platforms that enable complex solutions.
Custom CMS Development Projects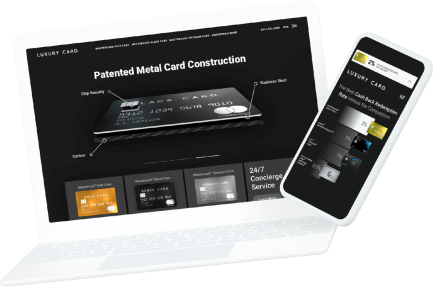 Immersive Experience that Sparks Customer Engagement
A high-class card deserves a high-class website. Seamgen provided technological leadership and developed Luxury Card's new online user experience. By pairing motion with sleek design aesthetics, we created a one of a kind website that acted as an interactive showcase for their beautiful credit cards. Working closely with their marketing team, we were able to design & develop a fully responsive website that captured the company's personality while engaging users to learn more about everything the brand had to offer.
Leveraging Open-Source Frameworks
As a top CMS development company we have experience and partnerships with some of the most popular CMS vendors. If your requirements don't demand advanced feature customizations, we recommend leveraging a proven, reliable platform with open-source frameworks. One of the biggest misconceptions of content management systems (CMS) is that they are templated and limited in design. Through strategic discovery and design workshops we'll gather the insights necessary to deliver a customized front-end that differentiates your brand. We deliver highly customized digital products with unique experiences that maximize user engagement and drive results.
ContentStack
Contentstack is a headless CMS pioneer with a sleek, modern, and intuitive user interface, and it's all built on a state of the art microservices architecture. As the first multi-cloud CMS on the market, you have the freedom to run Contentstack on the cloud provider of your choice. With Contentstack, you have the flexibility to build an interface and choose APIs that specifically suit your content goals. Since Contentstack is a SaaS based product, you do not have to worry about standing up servers and scalability, it's all hosted for you. Contentstack is a content experience platform that lets you take charge of your omnichannel engagement with lightning speed and endless flexibility.
WordPress
WordPress is the ideal tool for many clients. It is a proven, trusted solution that powers many of the top websites on the internet. If you are looking for a reliable server side solution, we suggest using WordPress. Our team will take care of maintaining your website and provide support whenever you need it. To make sure your web design stands out, our UI/UX team will design custom templates that are intuitive, engaging, and encourage visitors to come back. When you work with Seamgen, you can be confident that your website won't just be another "cookie cutter" site.
Webflow
The Webflow Designer lets you build any website you can imagine with the full power of HTML, CSS, and Javascript in a visual canvas. Webflow empowers our team to significantly minimize development time and turn your website into a marketing asset, not an engineering challenge.Webflow CMS lets you add and edit right on your live website, and publish with a click. Webflow allows our CMS developers to create the content structures you need, add content (by hand, from a CSV, or via an API), then design it visually. Take advantage of a content management system that works for editors, designers, and developers.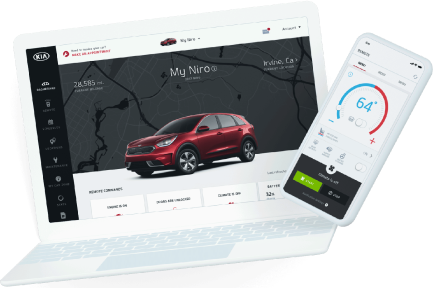 The Next Generation of Connected Cars
As the single point of contact for anything Connected Car, Seamgen has designed and developed a number of web and mobile products for Kia. We worked closely with Kia to build a strategy and roadmap for a complete redesign of their owner's telematics portal. Starting with extensive stakeholder interviews, in-car documentation and analysis of current and planned features, we were able to build a comprehensive roadmap of features and integrations to completely redesign the Kia owner's experience.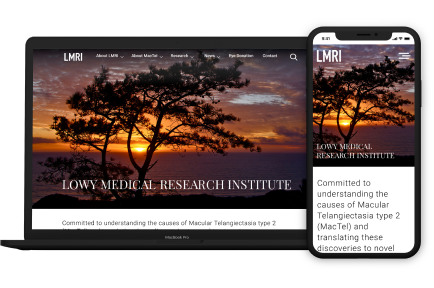 Translating Discoveries into Novel Treatments
We partnered with the LOWY Medical Research Institute to give their website a full redesign. Our team worked as an extension of theirs to develop a digital transformation strategy and a product roadmap. After understanding their business needs and their customers, we created a personalized software solution that highlighted the organization's achievements and thought leadership in the medical field.
Custom CMS Development, Built to Convert
Our team of expert web designers and CMS developers will work with your team to create a digital product strategy that helps you achieve your business goals. We will build a solution that empowers your team to seamlessly integrate new applications, rapidly iterate and publish content, and optimize code for superior site performance. Seamgen is an experienced custom CMS web development company and we are ready to support your marketing technology modernization strategy.
Do you need a premier custom software development partner?
Let's discuss your modernization strategy and digital application goals.